Senegal / USA: Formation of two Senegalese Police Units by the Americans.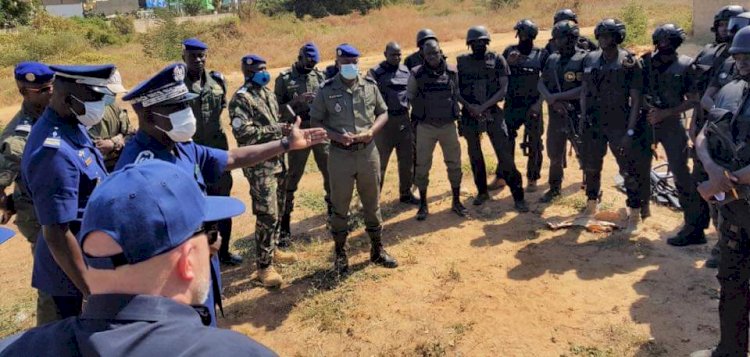 A team of trainers from the US State Department completed on Friday, December 11, 2020, 9 weeks of training for 270 Senegalese peacekeepers of the national police and gendarmerie, ready to be deployed as part of the Multidimensional Integrated Mission of the Nations United for Stabilization in Mali next January. This rigorous training of peacekeepers took place simultaneously at the Groupement Mobile d'Intervention of the Senegalese National Police in Thiès, and at the Samba Diéry Diallo Barracks of the National Gendarmerie in Dakar.
"This training is a continuation of the 60 years of partnership between the United States and Senegal, and ensures that the Constituent Police Units (FPU) deployed in the stabilization and peacekeeping operations of the Nations United States are fully empowered to effectively carry out their important mission. The United States is proud to support these brave Senegalese men and women engaged in promoting peace and security around the world, "said Ambassador Tulinabo Mushingi.

Begun on October 12, this training program for the police and gendarmerie was organized under the aegis of the International Bureau for the Fight against Narcotics and Criminal Affairs (INL) of the State Department. A team of 10 INL experts prepared FPUs to pass the required assessment before their next 12-month deployment to Mali. The FPUs have approximately 140 police officers who are well trained and equipped to maintain order, protect United Nations personnel and premises, as well as support local police operations.
The training program consisted of several phases culminating in a week of practical exercises in the field. During these series of simulation and role-playing exercises, the technical and tactical skills and capabilities of FPUs were assessed, drawing on their ability to make decisions and act together as a team. Through this training, the group of trainers from the United States was impressed by the professionalism and commitment of the Senegalese units. This year marks the 5th anniversary of US support for the deployment of FPUs in Senegal.