Ousmane Sonko Arrested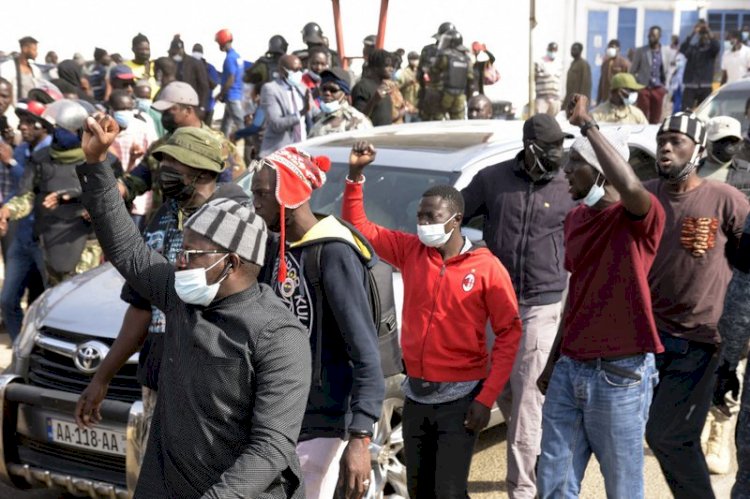 Matters degenerated for Senegal opposition leader Ousmane Sonko after he was arrested for allegedly disturbing public order by participating in an unauthorized protest.
Sonko was supposed to appear before a judge in Dakar on Wednesday over rape claims against him but things took a dramatic twist after he got arrested by the gendarmerie.
"He has been notified of his arrest on charges of disturbing public order and participating in an unauthorised demonstration," one of Sonko's lawyers, Cheikh Khouraissy, told AFP.
Sonko's supporters came out on the streets on Wednesday to show support to their leader as he prepared to appear before a judge over rape claims made against him.
A woman last month accused him of raping her as he sought massage service at a massage parlour in Dakar. Sonko denies the claims.