NCM Threating to Sue Governor Ortom to lnternational Criminal Court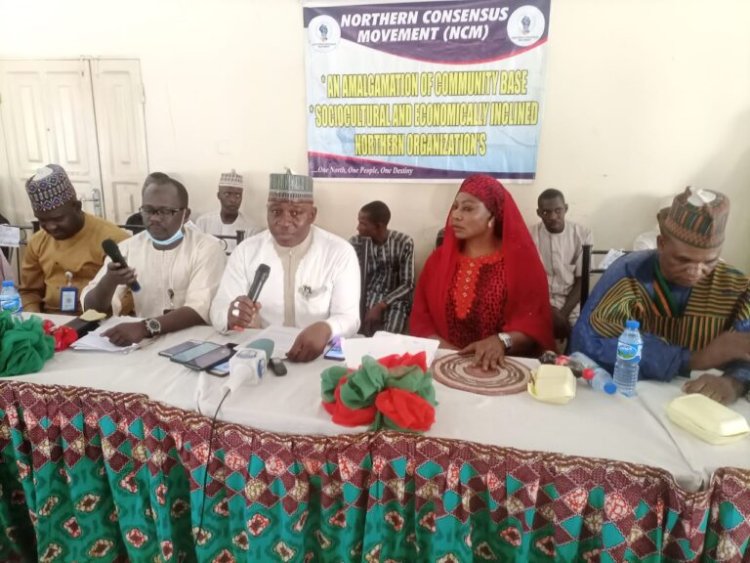 NCM Threating to Sue Governor Ortom to lnternational Criminal Court
By Abdullahi Alhassan, Kaduna
The Northern Consensus Movement,has Threating to Sue Governor Samuel Ortom of Benue State to the International Criminal Court in Hague for committing genocide crime against humanity.
Addressing a Press conference in Kaduna the President of the Movement,Dr, Auwal Aliyu Abdullahi,said"The NCM unilaterally has taken its position to sue the Benue State Governor to the International Criminal Court in Hague for committing genocide crime against humanity.
"We are note in a mood to crack a jokes today as usual, because we are in the gravest and the monumental upset of mind as a result of genocide which has resulted to killing of over Forty (40) people which majority of them are Fulani's pastoralist on the alleged instructions of the present Governor of Benue State Samuel Ortom.
"We have been critically following his uncommon hatred of the Fulani's and the Hausa's we recorded his actions and utterances against them which clearly proved beyond any reasonable doubt that he doesn't want see their existence.
"The NCM cannot understand attitude of some Nigerian leaders particularly Governors of Northern State,despite the fact all those killed are northerners,the NCM is therefore calling on the chairman Nigerian Governors Forum to as a matter of urgency unravel this act of executive rascality.
"We equally urged the leaders of the National Assembly senate and House of representative to do the same because the matter will not swept the carpet let find out, those behind this act and push them accordingly. And the family of the deceased must adequately compensated.
"We are using this press conference to solicit for the support of any Nigerian who is touched by this in human act to drag samuel ortom to court for his act of genocide against Fulani community with his expertise or inn any way he feel he can assist to achieve this noble act.
The Movement further explained "we have received a report from our people in the south east that the Igbo youths, whom either destroy the goods they carried or kill the occupant of the vehicle or both.
"Let us sound strong words of warning to Mr. Samuel Ortom and his co-travellers in the act of Northerners and Northern interest, where ever they are that it from now on it will not be business as usual killing our people with no repercussions.
"We will mobilize, organize, sensitize our people to be vigilant and prepare to defend themselves where and when they ever found themselves.
" Let the world know that there silence is not act of cowardice if retaliation of killing our kin and kiath will make Nigeria break let it be so.