National Association of Fulbe Students ABU Zaria Organizes Fulani Special Day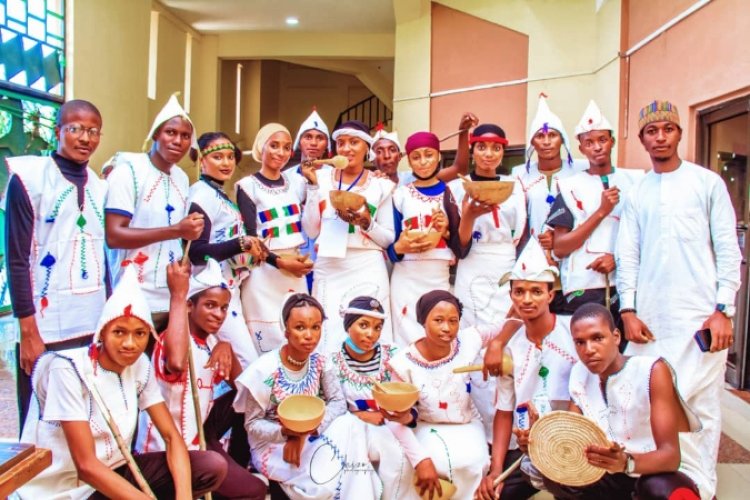 National Association of Fulbe Students ABU Zaria Organizes Fulani Special Day.
National Association of Fulbe Students Ahmadu Bello University Zaria has organized a special event aim at uniting the fulani students across Nigeria and Africa at large.
The National President of the Association, Fatima Zahra Bashir said educating nomadic particularly fulani community is the key to address social challenges in Nigeria and beyond.
The special event known as Fulbe or Fulani day witnessed the presence of some prominent Nigerians while Former Emir of Kano Sunusi Lamido Sunusi, the Lamidon of Adamawa, and Senator Aisha Binani were represented at the event.
The FULBE student week which took place at ABU Zaria was the sole channel to express the need to spread the value of basic education to fulani communities as a way of addressing ill mental approach of life and societal norms.
The President of National Association of fulbe Students ABU Zaria, Fatima Zahra Bashir explained that the aims of the association is to protect the interest of fulani students in ABU Zaria and also provide support to them.
Zahra Bashir said the association is facing a lot of challenges including non funding or financial assistance is coming to the association.
" We don't have source of income, either bus, cafe or canteen to support the need of our members". She said.
The Royal father of the event, Emir of Zazzau, Ambassador Ahmed Nuhu Bamali commended the Fulbe association for organizing such historical and significant event which brought personalities to ABU Zaria.
See also
Christian Clerics Congratulate Muslims on the Successful Completion of Ramadan Fast
He opined that the uniqueness of the Fulanis cannot be thrown out despite all odds, adding that fulanis have contributed to the socio economic and political development of Nigeria.
"I am proud to be a Fulani and we are proud of them because they are highly respected people, he said.
In his remarks, the Executive Secretary National Commission for Nomadic Education Dr. Abdul Umar Hardo emphasised the need for fulani community to educate their wards if they really want to be developed and be respected.
He assured that his commission is ever ready to partner any organization to support nomadic education in the country.
In an interview, the Former Commissioner, Humanitarian Affairs & Disaster Management, Zamfara State Hajiya Falka Ahmed said governments must prioritized education particularly at rural level.
The event witnessed the awards presentations, Fulani cultural dance as well as fura da nono for refreshment.