The Fulani Novelist, Djaïli Amadou Amal, is the winner of 2021, Women of Cultural Influence Award.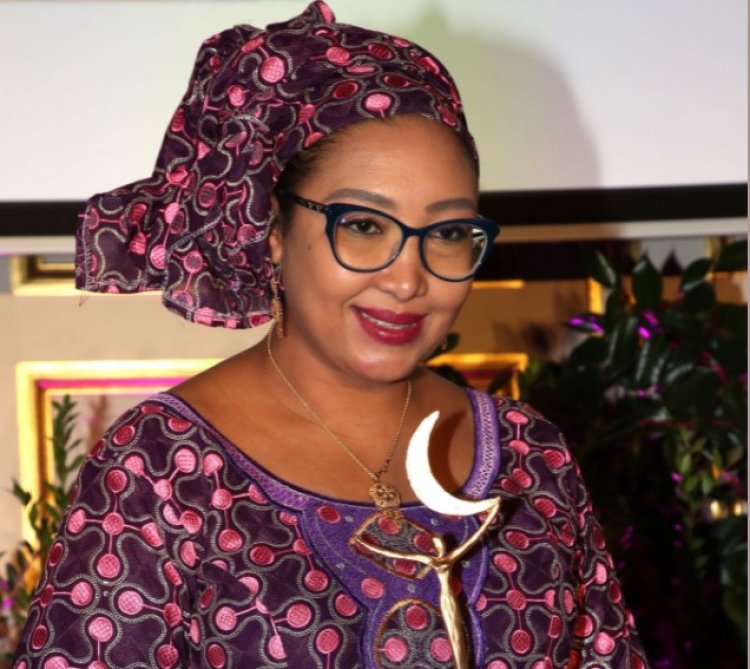 Djaïli Amadou Amal has just received a new distinction. She was crowned Woman of Cultural Influence 2021 during an award ceremony at Brogniart Palace in Paris, France.
The award was created in 2014 by Patricia Chapelotte. It aims to encourage the daring, courage, and determination of women in 5 categories. On November 29, six women were distinguished during the eighth edition of this award. Politics, economy, culture, "favorite" and Hope, five categories were to be filled but there was a tie for the fourth category.
Djaïli Amadou Amal is the Author of the novel Les Impatientes, a finalist for the 2020 Goncourt Prize, and winner of the Goncourt Prize for high school students the same year, the writer was born in Cameroon. Fulani and Muslim, she was forcibly married at 17, and in her books talks about all the difficulties of women's lives in the Sahel. Having become a writer, she asserted herself as a feminist activist at the head of the "Femmes du Sahel" association, which fights against forced marriage and all forms of violence against women. The first African author to address the theme of forced marriage and the first African woman to reach the final of the Goncourt Prize, she has since won numerous international distinctions. "The Woman of Influence award is very important to me," she said when receiving the honor. "I have suffered all that one can suffer, she added. I have found the outlet in the literature to save myself, to save my daughters and other women through Femmes du Sahel."
The award illustrates the struggles of women for equality in all sectors of activity.