Labé: Chef Places of the Average Guinea The militants and sympathizers of the UFDG and its allies are massively released this Wednesday,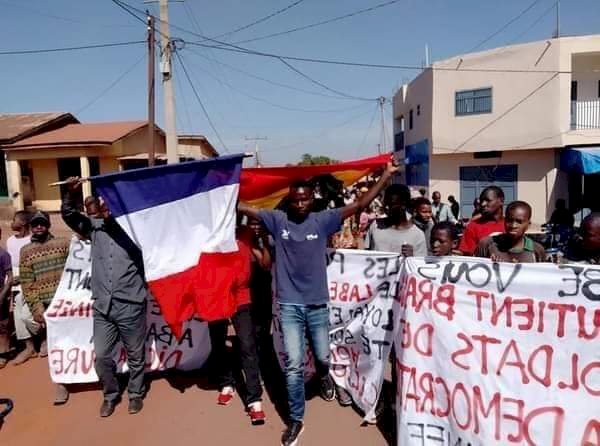 November 25, 2020 in the streets of the urban commune flag French in hand for the position of the French President Emmanuel Macron against From the Hoggo M'bouro roundabout that was the starting point of the procession, passing through the Daka neighborhoods, Tata, Mosque and Bowloko to name that these,
the ranks of the protesters have only grown with a crowd Branding the flag of France, the protesters demand the unconditional liberation of political inmates: "As you know, Cellou Baldé, Ousmane Gaoual, Etienne Soropogui and many other party executives have been in prison for several days. These people are unjustly arrested.
So we ask for their release and we ask France who finally expressed his position to help us hunt this clan of dictators who only put the country late,
"briefly declared Souleymane Barry. With its alpha, stalky side chained: "We are determined to continue the fight until the release of all the detainees and until the departure of Professor Alpha Condé because it's too much.
I just ask President Macron to maintain his position while putting pressure on this power, "he pleads. It must also be remembered that an impressive safe device is visible on several roads of labé. But until then, no incident is to be deplored.