Koumban: herders flee their grazing area after the massacre of their cattle ...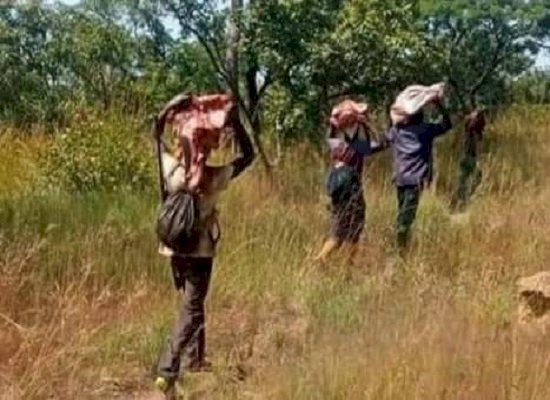 KANKAN-What is happening in the locality of Koumban, located about fifty kilometers from the prefecture of Kankan is dramatic. In this village where cohabitation was peaceful between the communities until then, defenseless pastoralists are victims of incredible violence.
Individuals armed with machetes joined forces against their cattle, massacring dozens of cattle, sheep and goats. According to some some victims, at least 200 oxen are killed. The images circulating on the networks are shivering
A reporter from Africaguinee.com visited this Friday, November 13, 2020, in this locality where a local authority told him that some breeders are starting to flee their grazing area for fear of new attacks.
The attackers are not limited to the slaughter of oxen. They also attacked the huts and hamlets which served as shelter for the breeders. So far, no official has been arrested. The case has been brought before the regional authorities in Kankan who are trying to resolve the problem.
Why such an escalation of violence? A local Koumban-based source said it all started with a state problem. But fundamentally, there was a political instrumentalisation.
We will come back!
Focus Africaguinee.com