I served for 8years as the National secretary of MACBAN. I have never cheated or extorted any pastoralist- Baba othman Ngelzarma, Miyetti Allah national chairman Aspirant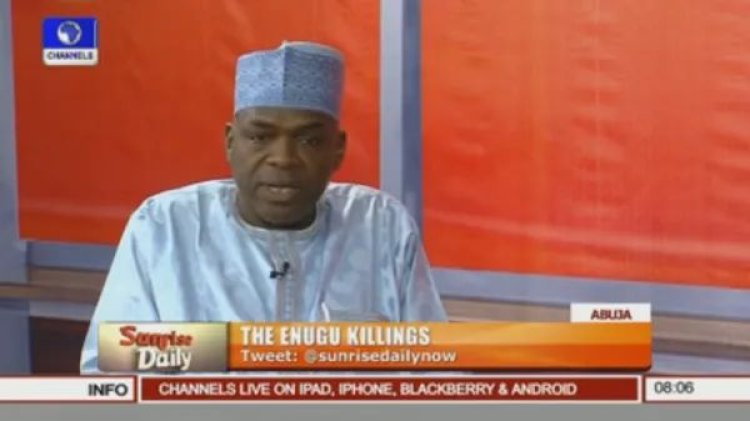 My name is Baba Othman Ngelzarma.
I am a born fulani man from Ngelzarma in Fune local government of yobe state (who ever doubts this information is free to go and verify ).
I uphold, respect and understand the values and virtues of fulfulde/fulaku. I served for 8years as the National secretary of MACBAN. I have never cheated or extorted any pastoralist.
I am currently a Special Adviser on Agric and Livestock matters to the yobe state governor.
Our administration had updated the status of registration of MACBAN after 28years of neglect.
We have brought the headquarters of MACBAN to abuja, established and maintained an office for 8years.
We established offices in local govts and 36 states and fct with a single leadership position without any faction.
We have repositioned the association by injecting elites into some positions at national and state levels.
We have collaborated with government and nongovernmental bodies within and outside in search for peaceful coexistence between herder/farmer
We have taken MACBAN to every nock and corners of the country administrative settings and to many countries outside
We have mitigated so many conflicts
If we are elected our task should be:
1. Review the MACBAN constitution.
2. To restructure the Administrative and financial capacity of the association.
3. To improve the capacity of leadership at all levels.
4. Stop the extortion and exploitation of members.
5. Sensitization and enlistment of members against all forms of criminality.
6. To ensure justice in the treatment of our members by security agencies and other communities.
7. Design programmes for members on education and skills acquisition.
8. Collaborate with government and other nongovernmental bodies to provide support for victims of all forms of crisis.
9. To facilitate the Freeing members illegally kept prisons and police stations. 10.
Collaborate with relevant bodies to come up with a settlement models that can suit the peculiarities of our members.
These are some vital areas we can concern ourselves immediately we are elected.
We pray to Allah subhanahu wata ala to help us achieve this desires and many others,when we come as the new leaders of this great association.
Allah ka bamu wannan shugabanci in alkhairi ne agaremu da al umman makiyayan Nigeria, amin.
Mi homni on fu, Allah barkidin. Jomirawo rainu fulfilled e fulani.
~ Baba Othman Ngelzarma, Miyetti Allah National Chairman Aspirant.