Here are the many sins of Hadiza Bala Usman as compiled by Shipping World Magazine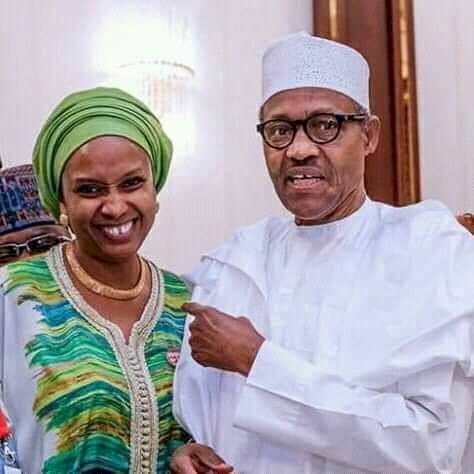 Here are the many sins of Hadiza Bala Usman, who was at the saddle at Nigerian Ports Authority for past 5 years, as compiled by Shipping World Magazine:
Alleged Corrupt Practices
* Cancelling running stevedoring contracts and awarding same and Cargo Surveys Contracts to self and acolytes for 10 years;
* Corporate Social Responsibility (CSR) projects that are supposed to serve as Palliatives for communities impacted by port operations , she has turned into a jamboree and avenue for indiscriminate award of inflated contracts at all locations,
* The Palliatives intended to assist Internally Displaced Persons turned into an avenue for contract awards at exhorbitant cost.
* PBT approved the purchase of Toyota Coaster staff buses but chinese made buses were supplied. Ditto for ambulances;
* Most contracts in NPA allegedly being awarded to her brother (name withheld) through many phony companies and other fronts;
* Generally, over invoicing and inflation of contracts and non compliance with the provisions of the Public Procurement Act and extant regulations on pricing.
*. There was a contract that was recently awarded for the supply of 200 torchlights for 8m.
MALADMINISTRATION
* Serving corps members were employed in NPA which is against the law and service rules;
* Fresh graduates were employed and promoted to one or two grade levels within two years in contravention of NPA Conditions of service and other civil service rules
* Misleading the Board into approving promotions for select officers over their seniors through improper placement and promotion in contravention of Federal Government circular referenced FC.6243/S.1/Vol.XV111/5 of 28th May, 2010 and the Presidential Directive conveyed vide letter referenced PRES/30-1 dated 20th September, 2004.
As clarified and reiterated by circular referenced FCSC/CHMN/CL/17/Vol.1/36 of 22nd October, 2013 which conveys the applicable policy as at today;
* Misleading the Board to approve the retention of officers who retired on contract without the fulfilment of the prerequisites for that kind of appointment under the conditions of service and extant Service rules.
HIGH HANDEDNESS
* Auditors have been transferred for simply questioning and querying supplies being made by contractors, particularly with regards to quantity, quality and conformity with the approved standards by the PTB as reflected in
-Asu Beks