Guinea-Senegal-Bissau: Negotiations for the reopening of the borders?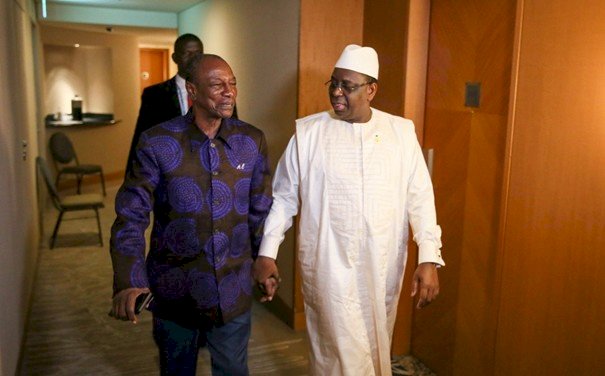 Conakry-accusing his neighbors in Senegal, Guinea Bissau, Sierra Leone, to serve as a base back to mercenaries who wanted to destabilize Guinea, Conakry unilaterally closed since the month of September 2020 After Moult Tapes,
Conakry and Freetown, last week, had an agreement that led to the reopening of their borders on Thursday, February 18, 2021. But with Senegal and Guinea Bissau, the status quo persists. However, a glimmer of hope has just appeared. According to our information, after Sierra Leone, one of the priorities of the new Minister of Foreign Affairs is to find a solution to achieve the reopening of borders with Senegal and Guinea Bissau. Read Alpha Condé-Macky Sall:
Towards Standardizing Reports? In the current context, there is no need to describe the difficulties with thousands of citizens living with cross-border trade, are confronted. The Head of Guinean diplomacy, Ibrahima Kalil Kaba received in the hearing last week, the Ambassador of Guinea Bissau in office in Conakry. Few filtered exchanges between Ibrahima Khalil Kaba spoke with Ernesto Mountaga Diallo. A source close to the Ministry of Foreign Affairs entrusted that the meeting was part of the continuation of the contact series that the new minister started with the accredited diplomats in Guinea. During this head, explains the same source,
there was also a question of strengthening bilateral relations between the two countries. The Guinean Minister for Foreign Affairs also met with Senegal's ambassador in Guinea, we learned. Is it the beginning of "topifications" to achieve the reopening of borders? In a context where the relationships are glacial between these brothers,
these meetings are not innocuous. Many observers feel that this is a first step, going in the direction of the decline. To follow ...
Africaguinea