Without Africa, global economy won't even exist – Akon says on Uganda TV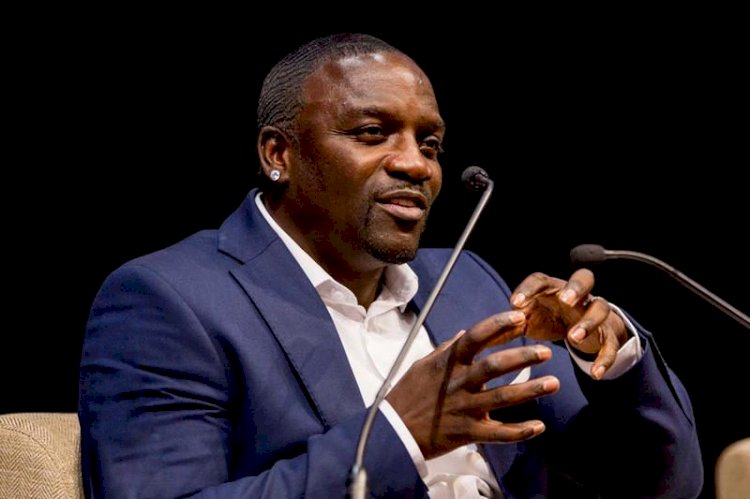 Renowned Senegalese-American musician, entrepreneur, investor Alieu Badara Cham, Known popularly as Akon said that "Without Africa, global economy won't even exist."
He made this and many other revealing comments during a live TV program in Uganda where he is currently touring together with his wife for investment opportunities.
"Without Africa, the world won't exist; without Africa itself, economy won't even exist…the only thing that stops us from being poor or rich is opportunity. And if we don't put opportunity in a place where there is less opportunity, people will not have the opportunity to be great." Akon said.
The musician stated that, Africa is the reason why the 'powerful' countries are where they are today. "This is the problem right here; what makes us here (referring to lack of development). Why aren't we here (pointing to the top). You do know that, we're the reason why the people that's here (the top) are here." He stated.
Akon added during the program that, Africans are made to believe in suppressive narratives that set them aback over the years. "It's like, it's a mind state and I think the mentality of us as a people, we already believe that, we are not worth what we are worth. I know for sure that, we're worth way more than what people look at us to be because, their idea and their goal is to keep us to think that we're nothing so they can continue to be something" he stated. He also added that Africa has a very rich history with powerful kings and queens who once had tremendous world influences at some period of time.
According to the Musician who is currently on a business tour in Uganda, creation of opportunities is key to propelling the development and progress of Africans. According to reports, Akon has met with the President to discuss investment opportunities in the country to see where he can possibly invest his resources.
He was given a good reception by some dignitaries including Mr Abbey Walusimbi, the senior presidential advisor on diaspora affairs, popular musician Eddie Kenzo, officials from the Ministry of Foreign Affairs, Uganda Tourism Board, and Sheik Ramadhan Mulindwa from the Uganda Muslim Supreme Council with his arrival officially announced by the Ministry of Foreign Affairs.