Governor Inuwa Rejoices with Emir of Gombe as Royal  Father Marks 7th Anniversary on Throne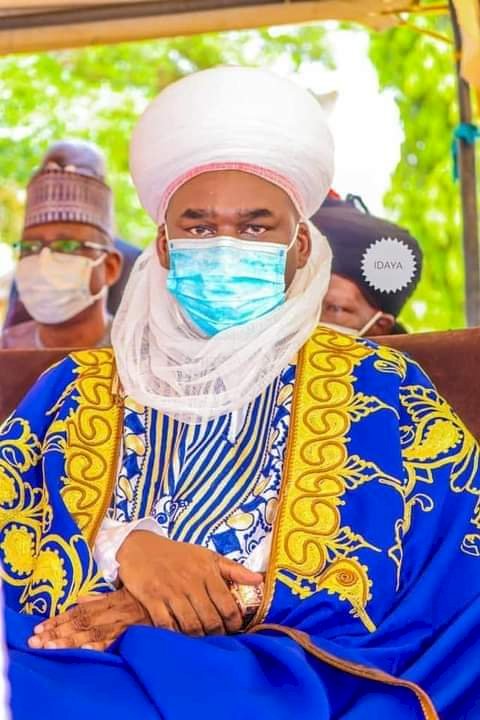 As the Emir of Gombe, His Royal Highness, Alhaji Dr. Abubakar Shehu Abubakar III marks his 7th year anniversary on the throne of his forefathers today, 6th June, 2021, the Governor of Gombe State, Muhammadu Inuwa Yahaya has rejoiced with the royal father, describing him as an exemplary and compassionate leader who has become a rallying point for his subjects.
Governor Yahaya noted that the Chairman of the Gombe state Council of Emirs and Chiefs has within the 7 years of his rule, impacted so much on his people and the whole of the state by bringing uncommon zest, innovations and class to his traditional leadership.
The Governor praised him for being a father to all and for his uncommon display of philanthropy, forthrightness and wisdom while handling his royal responsibilities.
He said the Emir Abubakar III is playing a significant role in the promotion of harmony and peaceful coexistence among the diverse people of his cosmopolitan Emirate and the state in general while remaining the rallying point and inspiration for his subjects.

Governor Yahaya particularly commended the monarch for his consistency in supporting the less privileged children in the society to acquire education through his foundation and for using his royal influence to attract development not only to his immediate domain, but to the entire state.
He prayed Almighty Allah to continue to guide the traditional ruler and grant him sound health, more wisdom and successful reign.
Ismaila Uba Misilli
Director-General
( Press Affairs)
Government House
Gombe