GDC SUSPENDS ALL POLITICAL ACTIVITIES AMIDST COVID19 OUTBREAK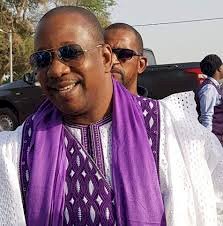 As part of the GDC party's efforts to prioritize safety and health promotion first, we have decided to postpone all our political activities until further notice.
This development is due to the COVID19 outbreak which is spreading around the world and has become a serious cause for concern for the entire world especially developing countries.
Although The Gambia has not yet registered any confirmed case of COVID19, but greater efforts need to be done to keep the country safe from the virus.
In this regard, The Gambia Democratic Congress party wishes to inform all members and the entire nation about the decision taken by the Central Executive Committee of the party to suspend all political activities until further notice.
The planned political activities such as the procession on March 27th and the rallies that were scheduled for March 28th and 29th are all cancelled.
We join the nation in prayers and solidarity in our collective drive to keep our country free from the Covid -19.
Thank you.
Issued by the Central Executive Committee
GDC.