France declares support for ECOWAS' tough sanctions against Mali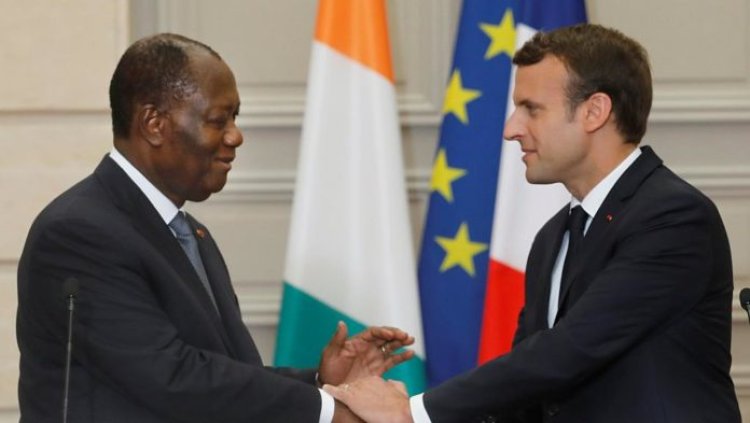 France has thrown support behind regional bloc, Economic Community of West African States (ECOWAS) following a decision taken by the bloc to hit Mali with 'final' tough sanctions for delays in elections.
Recall that, ECOWAS, after an earlier extra-ordinary meeting in Accra Ghana on Sunday issued 'final' sanctions against Mali after the Junta proposed a five-year mandate extension.
With the new set of sanctions, a directive was issued to member states to close all land and air borders with Mali, suspend non-essential financial transactions and freeze Malian state assets in ECOWAS central and commercial banks.
Commenting on the occurrence, French President, Emmanuel Macron told reporters that, "we are in complete solidarity with the region and with this very courageous and clear stance," adding that, the European Union will strengthen the sanctions against the Assimi Goita administration.
France is already at loggerheads with Mali following the Junta's involvement of Russia's Wagner in the fight against insurgents in the country and the Sahel.
In an earlier development, France, UK, and other western allies released a statement condemning Russia for deploying the Wagner mercenary group to Mali. The group of 15 western powers said they "firmly condemn the deployment of mercenary troops on Malian territory."