Fake Fulani Facebook accounts created on facebook by fulani greatest enemy to tarnish the image of fulani and cause genocide against the fulani in Nigeria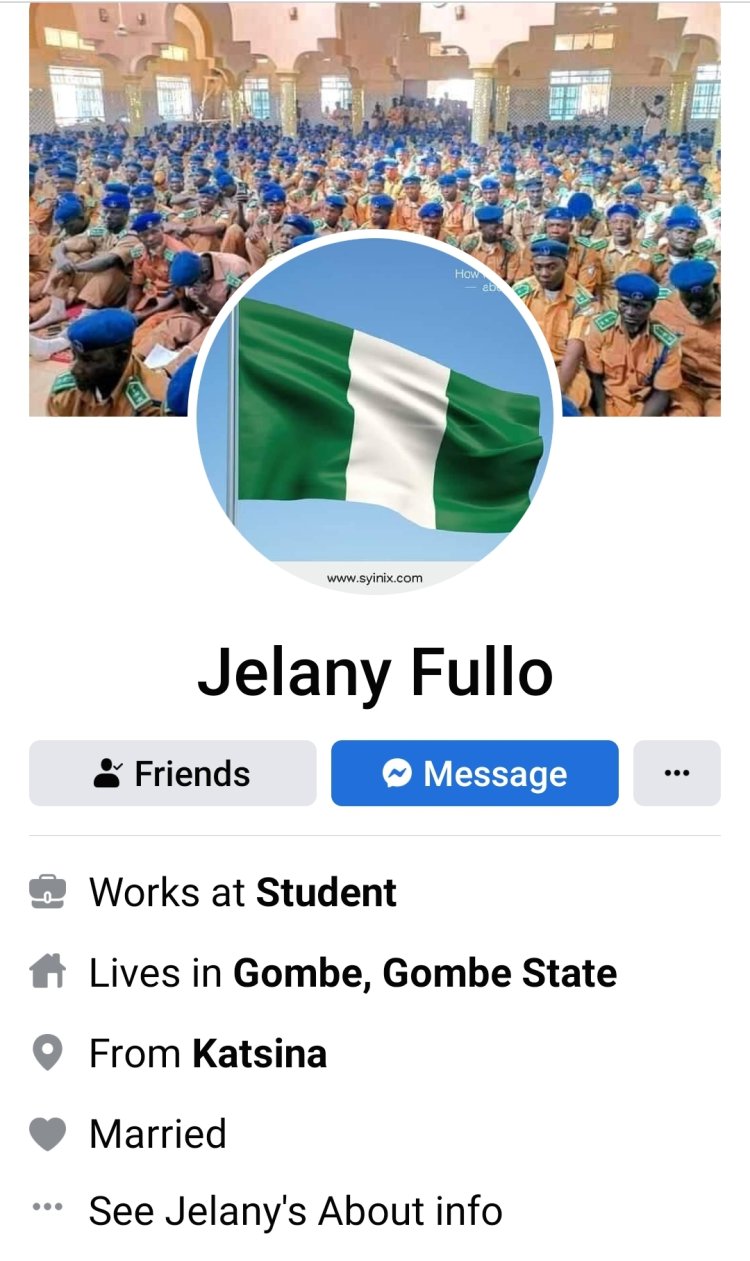 Cyber criminality and terrorism has been a major tool for ethno religious war
Fulani greatest enemy in Nigeria has have been posting many fake news, fake and doctored videos and images just to trigger violence and war against the fulani race which all failed
Now they have engineered another evil way, which is they create a fake facebook account with a fulani name on it, they will keep sharing fake news, propaganda and lies against the fulani, they keep posting fake Testimonies just to defame fulani ethnic group
but they have forgotten Fulani tribe is been guarded by God the Almighty, God will always expose them.
This is Ali bakabe from Argungu Emirate of kebbi state, who specialized in abusing and insulting fulani ethnic group, fulani leaders and Shehu Usman bin fodiyo, many people do not listen to his lies nor do they fall on his trap, now he is created a fake facebook account with a Fulani name called JELANY FULLO living in GOMBE from Katsina state, indepth data mining has proved that the account is fake, the owner of the facebook account is ALI BAKABE from Argungu emirate in kebbi state, he is Hausa from Kabawa clan.
Gobirawa and Kabawa hausa clan in the Northwestern part of Nigeria, have been the worst enemy of Shehu usman bin fodiyo during jihad, because he fought the unjust rulers and also their inherited religion of worshipping Iskoki (Spirits) and Bori, hence their greatest hatred against Shehu usmanu bin fodiyo and his descendants the fulani, which is still in their minds till date, henced all these propanda and hate speeches from them
Advice to the public:
Please people should be very careful these days, many evil people have created a fake facebook account with a fulani name to defame fulani ethnic group and initiate a genocide against the fulani ethic group, may we have peace.