COP26: World at one minute to midnight over climate change - Boris Johnson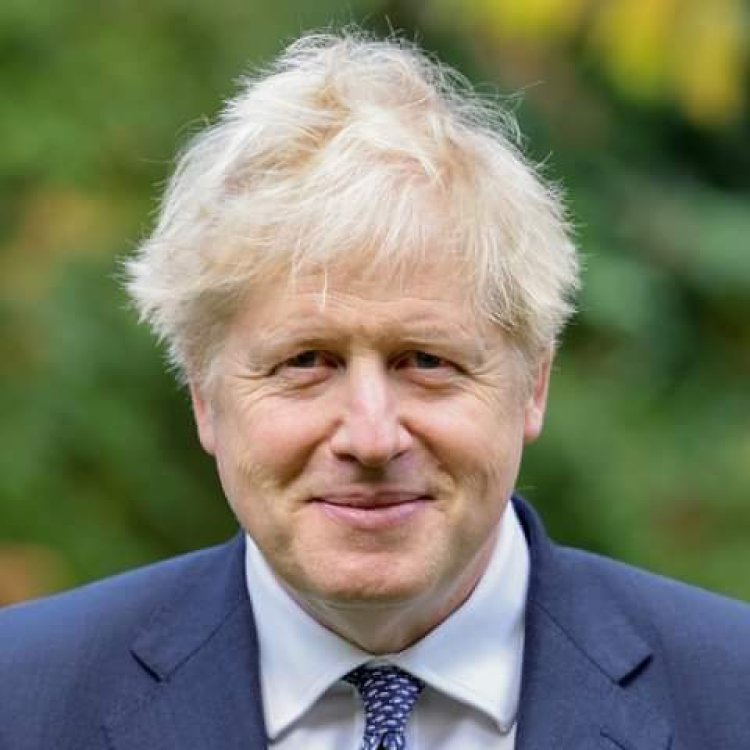 PM confirms he is not in favour of new UK coal mine
The world is at "one minute to midnight", having run down the clock on waiting to combat climate change, Prime Minister Boris Johnson has said.
He was speaking as world leaders gather for the landmark COP26 climate change conference in Glasgow.
Speaking to the BBC, Mr Johnson said leaders needed to move from "aspiration to action" to slow global warming.
He added the summit was a "critical" moment for him, and said an ambitious outcome was still "in the balance".
For the first time, Mr Johnson also confirmed he did not want to see a controversial proposed coal mine in Cumbria go ahead.
"I'm not in favour of more coal," said the prime minister. "But it is not a decision for me, it is a decision for the planning authorities."
The government has been criticised for not stopping the mine project going ahead.
This is the strongest statement the prime minister has yet made on the subject - and could help negotiations, because persuading nations to phase out coal is one of the central goals the UK government has set for the crucial UN conference.
Why the battle for British coal matters to the world
The UK is hosting the summit amid mounting concern among scientists that countries are not doing enough to limit the emissions of greenhouse gases, which have caused average global temperatures to rise.
The 2015 Paris climate conference called for average temperatures to rise by well below 2C, and preferably only 1.5C, when compared to pre-industrial averages.
On BBC Breakfast on Monday, Foreign Secretary Liz Truss was asked whether it was necessary for world leaders to fly to the conference - as estimates suggested 400 private planes had flown into Glasgow.
She replied that it was "fantastic" that world leaders were flying in. "When you really get into crunch negotiations, when you want to look somebody in the eye and talk to them face to face, you do need to meet in person," she said.
"World leaders are going to have to make some tough decisions… they're going to have to commit to things they didn't necessarily want to when they arrived at the conference. That's why it's really important we do have people face to face."
'Totemic commitment'
Mr Johnson promised to add £1bn to the money the government has earmarked over the next four years to help developing countries.
The government has already conceded that the developed world would not deliver in full on a promise made in 2009 to pay poorer countries $100bn a year to help tackle climate change - roughly equivalent to £73bn based on current exchange rates.
The government has also been criticised for cutting foreign aid this year.
Mr Johnson urged other developed nations to commit more cash.
He said the other two central goals of the conference would be persuading world leaders to commit to accelerating the transition away from petrol and diesel cars and to stop deforestation.
COP26 climate summit - The basics
Climate change is one of the world's most pressing problems. Governments must promise more ambitious cuts in warming gases if we are to prevent greater global temperature rises.
The summit in Glasgow is where change could happen. You need to watch for the promises made by the world's biggest polluters, like the US and China, and whether poorer countries are getting the support they need.
All our lives will change. Decisions made here could impact our jobs, how we heat our homes, what we eat and how we travel.
Mr Johnson also defended the decision in last week's Budget to cut the duty on short-haul internal flights by 50%.
He described it as a difficult decision, adding: "Even the distinguished Scottish politicians who are beating me up about this don't actually themselves come to London by any other means."
Mr Blackford branded the cut in passenger duty a "disgrace" and claimed it was evidence the government did "not understand the climate challenge".
Mr Johnson told the BBC that drawing more private finance into low carbon investments would be crucial to ensuring a rapid reduction in greenhouse gas emissions.
Governments can bring billions to the table, he said, but the market has "hundreds of trillions".
When asked what the Johnson household was doing to cut its carbon footprint, he joked that he had "totally abolished commuting" when he moved into No 10 and started living above his place of work.
He declined to say whether he had cut beef out of his diet, adding he had "got to start eating a lot less of all kinds of things".
Mr Johnson would not confirm whether he now regarded himself as an environmentalist, but insisted he was "not the black sheep of my family" on green issues. Boris Johnson's wife Carrie, his father Stanley and his brother Leo are all very keen environmentalists.
The COP26 global climate summit in Glasgow in November is seen as crucial if climate change is to be brought under control. Almost 200 countries are being asked for their plans to cut emissions, and it could lead to major changes to our everyday lives.
BBC