Souley Oumarou-Inspiring Journey of a Photographer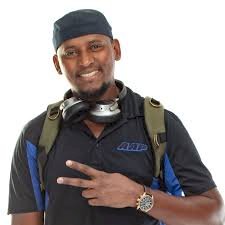 I am Souley, the visitor of great kings ( I will explain when we meet). I grew up in the landlocked West African country of Niger. When I was about twelve or thirteen years of age, I bought a vintage Kodak camera just because I was fascinated by what it could do. However, I was never able to use it because I could not afford to buy the $2 film rolls. Yet I still loved it. I loved the sound of the shutter release of the empty camera. I love the smell of the camera, the ergonomics, even the fonts of the yellow and orange logo of the maker. I would go in a dark room, point toward the door and release the shutter to see the light come in through the opening of the aperture blades. I wanted to use it so bad but never got to.
Many years later I made a new friend who let me borrow his little Konica Minolta point and shoot camera. I would borrow money from friends to buy the films, take photos for people in the village, charge them and pay back the loans.
After high school I was awarded a government scholarship to study in Algeria. I was there for three years, then I moved to New York to pursue my education. In 2005 I had a roommate who was studying film-making at NYU Tisch. I would watch him edit and was amazed by how he could control the images. I wanted to learn that, I wanted to get into it. He gave me a copy of Final Cut Pro 5, I bought the study guides by Diane Weynand and spend countless hours practicing on my first iMac that I just picked up from the Apple store on 5th Avenue in Manhattan. I ended up earning a Bachelor's degree in Business Administration and working on Wall Street as Senior Tax Reclaims Associate for 6 years.
My passion for film never left me, I therefore made up my mind to leave the lucrative Wall Street position to pursue my passion for photography and the moving image. I registered at the George Washington University in DC to learn everything I could about film-making and the business of it. While at George Washington University, I worked at the Kennedy Center for the Performing Arts filming live shows at the Millennium Stage and editing promotional videos.
Some of the Glimpses of his Talent
I moved to Doha right after and have been working here a freelancer since August of 2017.
Souley Oumarou
PS: I also perform stand up comedy
Kindly Follow Him on
Facebook:- https://www.facebook.com/souley.oumarou
Instagram:- https://www.instagram.com/leyousfilms/
Website:- https://www.leyousfilms.com/personal
Source essenceofqatar