Privatization of Stade Demba Diop: Niary Tally, Grand-Dakar and surroundings threaten to take to the streets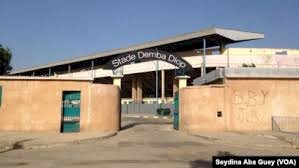 Everything leads to believe given the land dispute between the populations of Grand-Dakar and a real estate developer of Spanish origin. As the site sign indicates, the parking lot at the Demba Diop stadium is in the land of a private developer. While the car park in question has been in the public domain since its development in 1963. Better still, the car park is officially assigned to the Senegalese Football Federation for its public utility management.
Indeed, there is no doubt that the thing is not susceptible to private appropriation, according to the newspaper Le Témoin, which reports the information in its edition of Tuesday, September 22. Unfortunately the parking lot at the Demba Diop stadium is an exception since the space would have been sold off to a private. Several municipal authorities and other local elected officials were cited in this nebulous affair with the complicity of senior officials of the Ministry of Sport. Worse, the car park owner even closed the alley that linked the Grand-Dakar district to Bourguiba Avenue.
To make this heard, the Sama Ndo Sunu Yeuf (Ssy) collective, which brings together several entities, namely Asc, youth associations, district delegates from Grand-Dakar, Niary Tall, Bourguiba and Sicap are threatening to organize a major demonstration. Goal ? Stop work immediately, ask for the lane to be opened and the parking lot to be returned to the public. The next few days will build us up!
PRESSAFRIK