Mallorca boss shares €1m among his staff: "I'm literally in shock"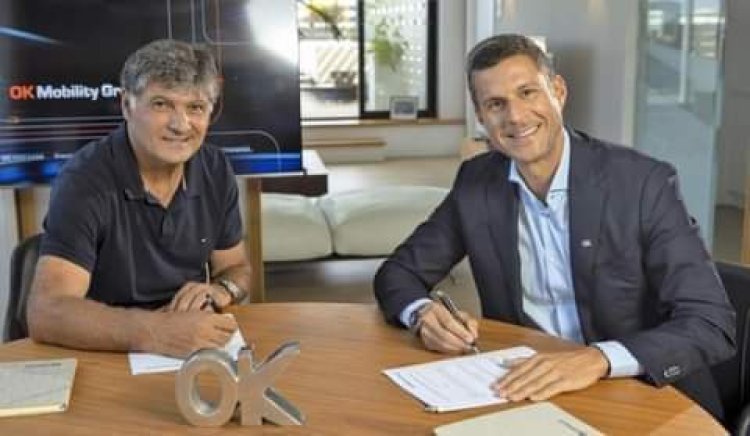 A MOTOR dealership owner and founder made such healthy profits in 2021 that he has just shared out €1 million of them between his employees.
Moroccan-born Othman Ktiri, 42, started OK Mobility on his home island of Mallorca, and now has 450 members of staff.
Those who have only just joined the firm got around €300, whilst those who had been there almost since the beginning received up to €10,000, with the others getting somewhere in between based upon their length of service.
"Witnessing so much happiness has meant the happiest of all of us was me," said Ktiri, originally from Casablanca.
He started out work in Mallorca as a salesman at an existing dealership before deciding to launch his own in 2005.
Known then as Logic Auto, it branched out to become OK Mobility – which has a double meaning, as 'OK' is also the founder's initials - and now has offices in seven countries.
In 2020, OK Mobility's turnover was around €294m.
That year, in October, Manacor-born tennis ace Rafa Nadal's uncle Toni, his former trainer who now brings on youngsters at his famous nephew's sports academy, was named ambassador for OK Mobility, according to an article on the company website, Okgroup.es.
Ktiri explains that the company deals with 'the complete life cycle' of vehicles, from acquiring them straight from the factory through to advertising and selling them, offering car-hire services – including from a hub at Palma airport - and a subscription system whereby motorists rent a car, all expenses covered, from new, then swap it for another when they want to upgrade.
This long-term contract hire or leasing scheme is not new, although still thin on the ground; even though second-hand cars hold their value in Spain for the first seven years or so, buying one of any age, especially brand-new, is never an investment since they start to depreciate almost from the very first day.
Finding large sums of cash to buy a newer car, even when trading in the old one against it, or having to take out a loan for an expensive asset that will be worth less at the end of the term than originally paid, can be prohibitive, but long-term leasing normally includes all maintenance expenses and insurance, so the driver merely has to pay for fuel.
As for Ktiri, who saw this as a gap in the market he could close alongside a hybrid of more traditional motor-related trade, he has never looked back since settling in the largest of the Balearic Islands.
He calls it 'paradise', and says his workers are 'his huge extended family'.
Except that few families are willing, or even able, to divide up €1m among their members.
"I'm literally in shock," said one female employee, confirming that nobody had any idea they were getting between a three- and five-figure sum out of the blue.
When Ktiri is not raking it in and handing it out through his dealership, he enjoys sports, angling and travelling, he says.
Source: Think Spain