Mali: a two-year transition and a president appointed by the junta (Experts proposal)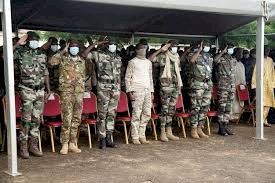 Malians are still working on the transition to be put in place to lead the country to new elections to restore constitutional order.
On Friday, the expert committee for national consultations in Mali proposed a transition that will last for a period of 24 months with as its leader a figure appointed by the ruling junta. The transition charter also proposes that the president, who will be appointed by the CNSP, could be a civilian or a military person. These proposals come the day after the launch of consultation work on the transition, carried out by the military.
The participants in the work, political parties, civil society, armed groups and others, will debate proposals to emerge one, which will be adopted and accepted by all components of the dialogue. Note that ECOWAS maintained the sanctions on Mali and gave the junta a 15-day ultimatum to designate a president and a prime minister of the transition. Mali entered this phase of crisis after the August 18 putsch which ousted former president IBK from power.
BeninwebTv