Macron congratulated Ouattara and Zappe Alpha Condé: The RCG RPG reacts ...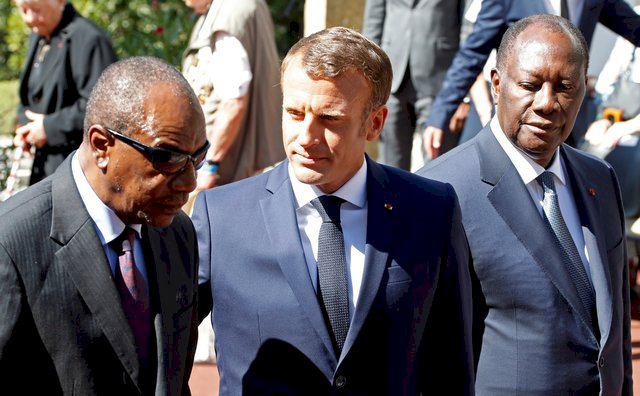 President Emmanuel Macron has congratulated his Ivorian counterpart Alassane Ouattara for his re-election to a third term. The Guinean Head, Alpha Conde, winner of the 18 October, did not have the right to congratulations on the part of the executive of the former colonial power. ''
Following the confirmation by the Constitutional Council of your re-election, I wanted to congratulate you and transmit to you and to the Ivorian people all my success '', the French president indicates Alhassane Ouattara. In view of the violence and tensions that have resurfaced on the occasion of this ballot, the dialogue you have initiated on the 11 with President Henri Konan Bédié (the main opponent) is hopeful of hope ", emphasizes Emmanuel Macron. The tenant of the Elysée wants that '' this first step towards the gathering and the opening can throw the concrete basis of a wider, more sustainable reconciliation between all the Ivorians and all the political sensitivities in respect of the rule of law in order to turn the page of the The French leader, for the time being, did not address his congratulations to Alpha Condé.
His country had issued doubts about the credibility of the results proclaimed by the Independent National Electoral Commission (CENI). "African presidents who are fighting for their economic independence, do not maintain good relations with the countries that have previously colonized them", Analysis Allayroute Makanera,
a member of the National Assembly and allied RPG Rainbow. Framework of the Party, Souleymane Traoré, Director General of the Road Maintenance Fund to add to Djoma TV's microphone that it would not be desirable for France to respond to the position of principles of President Alpha Conde and who return to the tradition of independence, He ensures that an 'independent country, proud like ours must keep a constancy in his positions''.
Boussouriou Doumba, for VisionGuinee.info