JIBWIS CONDEMNS PROPAGANDA LINKING PANTAMI TO TERRORISM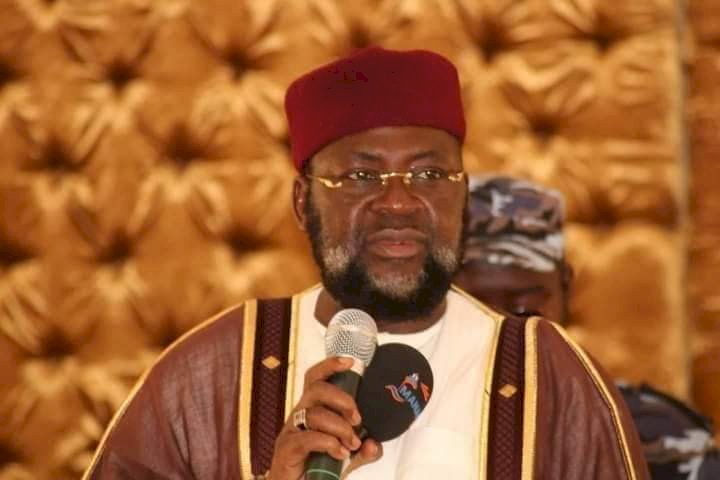 By Ibrahim Baba Suleiman
Jama'atu Izalatil Bid'ah Wa Iqamatis Sunnah, JIBWIS-Nigeria condemns the propaganda in circulation alleging that the Hon. Minister of Communications & Digital Economy Sheikh Dr Isa Ali Pantami supports terrorism.
JIBWIS is up to speed with recent speculations making the rounds in the public domain anchored by mischief makers to discredit the Minister of Communications & Digital Economy, Sheikh Dr Isa Ali Pantami indicating that he has ties with terrorists and shares extremists ideologies.
Without doubt, JIBWIS notes that these allegations are baseless and bogus especially in consideration of the following facts:
1. Sheikh Dr Isa Ali Pantami is an exemplary Islamic scholar with a track record of expertise in preaching Islam, a religion that stands for peace and does not support any form of terrorism or blood-shed.
2. Those who know Dr. Isa Ali Pantami are aware of his explicit stance against terrorism and extremism. This is clear in his series of debates with the foundation leader of Boko Haram in Nigeria, Muhammad Yusuf where Dr. Pantami grilled him with evidences from the Qur'an and Sunnah discouraging extremism, violence and terrorism. Video and Audio clips of this and many others are available for all to see.
3. The transformation brought about by Dr. Pantami in the Communications sector has quite commendably helped to check ongoing insecurity in Nigeria leading to various attempts to eliminate him by terrorists.
4. Dr. Pantami has equally plugged leakages in government activities saving more resources and positioning the ICT sector as a key driver for revenue generation. These and many other giant strides of Sheikh Pantami are what would pose these questions to all sensible Nigerians:
* Is this plot against Dr. Pantami not suggestive of a disguised war against Islam, where some misguided elements work tirelessly to bring down Muslim clergies who ascend to high positions of authority such as the one held by Sheikh Pantami Without finding any fault in clergies of other religions ascending to sensitive public positions?
* Is this plot to paint Dr Pantami black not an indication of a fight back from those who are not comfortable with the ongoing transformations spearheaded by Sheikh Pantami?
* Are there no political, sectarian and ethno- religious colorations in the calls for the resignation of Dr. Pantami especially in view of the fact that most of the agitators have direct links to political parties and popular politicians?
* If the calls for Pantami's resignation are genuinely motivated, why are we yet to hear the voices of these agitators in calling to order those champions of disintegration from their regions having promised to eliminate all those who do not support their sinister agenda?
* Why haven't they spoken out when terrorists broke into Police Stations in their regions and butchered innocent officers on their constitutional duty of protecting lives and property, set their stations ablaze and carted away security arms and ammunition ?
JIBWIS finally calls on Nigerians to disregard these unfounded allegations against the person of Dr Isa Ali Pantami, to be fair and just and promote peaceful coexistence at all costs.
We pray for peace and prosperity of Nigeria. May Allah SWT guide our leaders to do what is right for the country. May Allah protect our country from all evil, Amin.
Signed:
Sheikh (Dr) Abdullahi Bala Lau
(National Chairman JIBWIS Nigeria