Guineans Will Never Accept Condé as their Leader again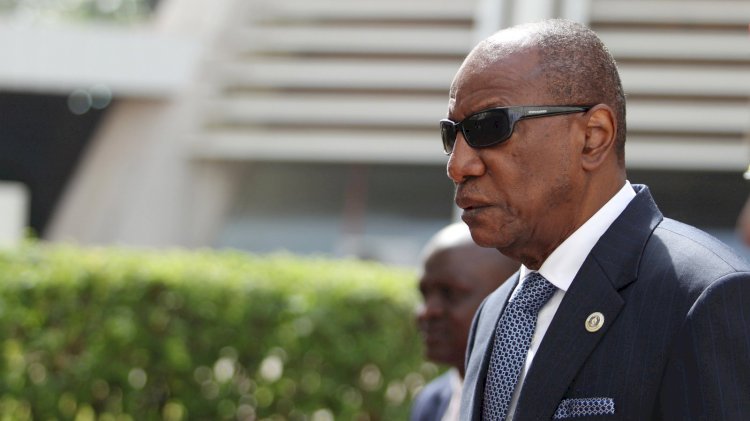 I have just listened to Radio Democracy's interview with Kadija who just returned from Conakry as one the observers.
Madam observer, you are right. In 2010, I was in Conakry when Alpha Conde pronounced victory even before the Electoral Commission announced the official results. For Cellou, he didn't declare himself as the president. He said, according to the results they tallied based on official results they receive, he had won the elections. I think it was a smart move for the fact that he is dealing with a criminal dictator, Alpha Conde who is going all out to die in office. Condé, the authoritarian leader, believes that if he relinquished power, he will be arrested by the International Criminal Court and charged for crimes he committed against humanity in his country. Sadly, his security forces who are supposed to protect the citizens, have killed over 250 Guineans, mainly from the Fula ethnic group, since he came to power in 2010. He killed morethan his predecessor, Dadis Kamara who is currently in jail in Burkina Faso. So if Dadis killed less than 150 people and he is in jail for that, what will be Condés faith after leaving office? These are some of the fears he has.
However, Cellou is not as vindictive as his opponents believe. Cellou, I understand from some western diplomats whilst I was working in Conakry 7 years ago, is a perfect gentleman who loves Guinea and all Guineans and he is ready to unite Guineans and develop Guinea to the admiration of the world.
On no account, Condé will win a free and fair election in Guinea because even some of we the Madingoes don't like him anymore. Since he came to power, he has done nothing to develop the country except building a few hotels in the city. He doesn't care about developing the country. Look at the roads accross the country. It takes commuters days to move from the capital to some parts of the interior during the rainy season. What a shameless president! Alpha Conde is just busy stealing the country's resources with the help of his god fathers, France and Russia. He doesn't care about Guinea because he has no family. I am told he is a bachelor and he claims to have one son which many people believe is an adopted child. In fact that son is a drunkard like him. Condé doesn't care if Guineans are dying. He spent most of his life in France. He is more of a French national than a Guinean. So how can Condé care about Guinea?
If Guinea is to develop, Alpha must go. If he is imposed on Guineans, it means he is an illegal president. Majority of Guineans are not ready to recognize him again as their president. His time is over. Guineans do not need an 82 years old man as their 3rd term president. Guineans need a young and dynamic leader, not necessarily Cellou.
As a matter of fact, we understand that the pro - Condé Electoral Commission is going all out to announce him as the winner. It won't be a suprise to some of us because the head of the Electoral Commission was and still a party card holder of Condé's RPG party. His photo where he wears the RPG party shirt is all over social media since yesterday. So how can the Commissioner of the so called Independent Electoral Commissioner can be independent? No way !
So Democratic Guineans are also going all out to say no to the just concluded fraudulent and rigged election.
There are rumors making rounds that Conde bribed the ECOWAS observers millions of dollars to declare the election as free and fair. The fact is, the election passed peacefully but the results have been tampered with. All the evidences are available with Cellou's party. It's now left with the International community to step in and support the truth; otherwise, we should expect the unexpected in Guinea. May Allah save that nation.
Instability in Guinea is not good for the subregion, especially, Sierra Leone and Liberia.