Guinea: Investiture of Alpha Condé, ufdg of Cellou Dalein Diallo and the anad calls, the soldiers of democracy loving justice to invest the streets and public places, against the confiscation of power by a group of putschists.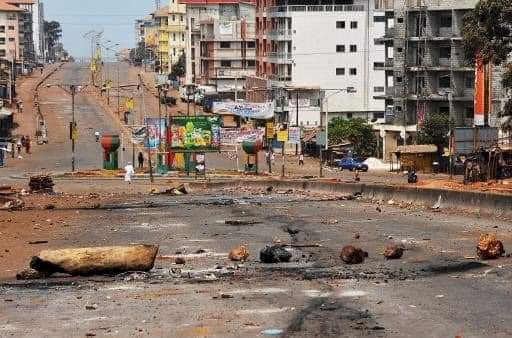 ANAD / UFDG strongly recalls that the results of the election ballot
presidential election of October 18, 2020 conferred victory on its candidate Mamadou Cellou
Dalein DIallo.
The Anad / UFDG considers that the investiture ceremony scheduled for December 15, 2020
consecrate the sham like. As evidenced by the lack of fervor of the Guineans but also
lack of interest in the international community due to the electoral hol-up.
ANAD / UFDG invites people to protest against this fictitious investiture through demonstrations that broke out on December 14 and 15, 2020 in greater Conakry.
Despite the mockery and other posturing of Mr. Condé, ANAD / UFDG recalls that the fight against the theft of public funds, corruption and impunity begins with the fight against electoral fraud.
The power of the people is more powerful than those who wield power. The resistance is
our most legitimate right.