Barrow Rages At 'hypocrite' Critics As He Braces For Tour Of Nation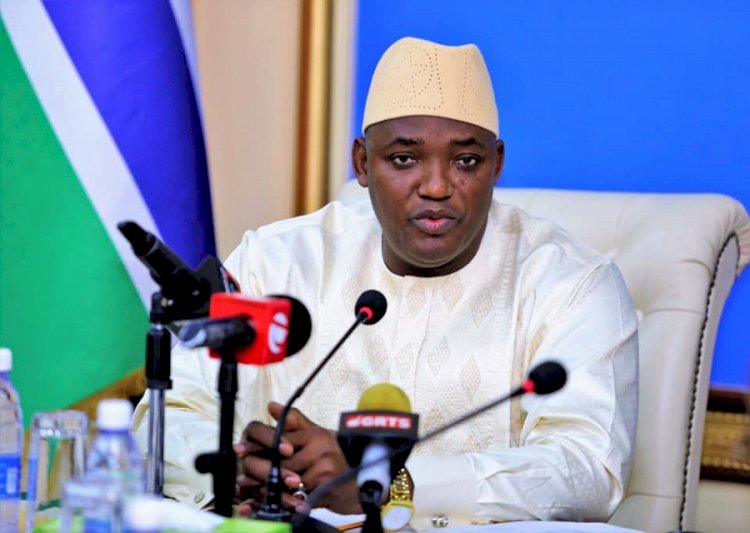 President Adama Barrow has laid into his critics calling them hypocrites who are desperately making negatively comments about his presidency just because of their interest in the country's top job.
By Adama Makasuba
President Barrow spoke on Friday, two days after United Democratic Party stunned the nation by calling on him to honour the coalition's gentleman pact which says he should step down in December.
Mr Barrow while meeting with a Sheriff delegation at State House, led by Sheikh Samsideen Hydara, said: "They criticise me saying, 'he is a coward, he doesn't talk'. It is all politics because for somebody who had campaigned, travelled the length and breadth of the country and succeeded, if you say that person doesn't talk, that's a lie, it is all hypocrisy."
President Barrow urged the Sheriff family to continue praying for the country's peace and progress.
"I want you to pray for my tour that will start on the 18th of this month where I will tell the country about my five years National Development Plan which will benefit everyone and other plans I have for them," Mr Barrow said.
According to President Barrow, it could never be true to call him a coward given that he contested against Yahya Jammeh, a man who many Gambians thought suicidal to square up to.
"Someone who was selected a candidate to contest with Yahya Jammeh, if you say that person is a coward, that will be a lie," Mr Barrow added.