2023: Labour Party Unveils 1,234-Member Campaign Council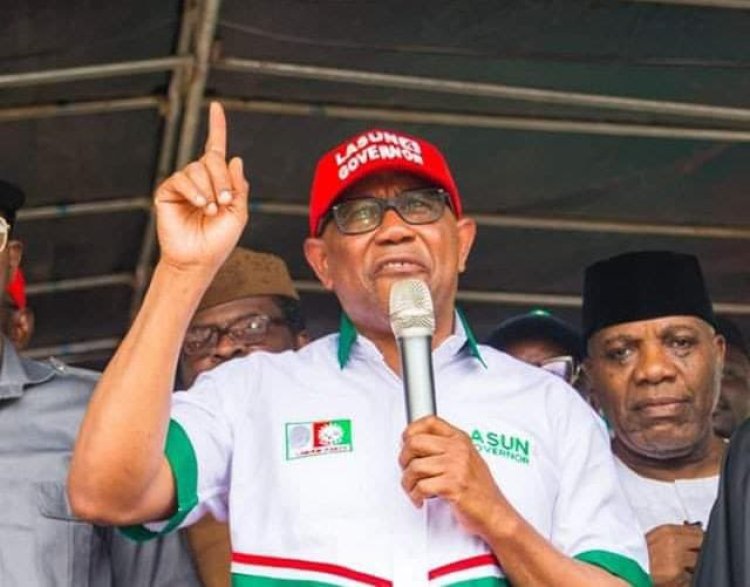 The opposition Labour Party (LP) has unveiled a 1,234-member campaign council ahead of the 2023 presidential election.
A former member of the Peoples Democratic Party (PDP) and ex-aide to Olusegun Obasanjo Doyin Okupe, is the Director General of the campaign.
Others are Oseluka Obaze, the Deputy Director General and General Manager of the campaign; Alhaji Yusuf Bello Maitama, the Deputy Director General (North), and Denzel Kentebe, the Deputy Director General (South).
Addressing a press conference just before the unveiling, Okupe said there was
no doubt that the ascendancy of the Labour Party presidential candidate to a "prime position in the hearts and minds of the Nigerian people, has been fuelled by the patriotic zeal, vibrancy, creativity and shining example, in discipline, character and decency of the Obidient movement."
He said because of the capacity of Obi the Obi-dient movement has today rapidly evolved into the biggest voluntary political movement in Nigeria history.
Okupe noted that empirical polls, from the hearts and minds of those who are publicly on the opposing side, placed Peter Obi, clearly and far ahead of the pack, as the right man for the transformational leadership Nigeria needs.
He therefore assured Nigerians, that "as we commence the campaign for the 2023 elections, in earnest, our party and our candidates, will remain committed to honest, clean and issue-based engagements, with the Nigerian people, whose mandate we seek, in order to turn around the fortunes of this our great, but badly misgoverned country."