VIDEO: 'Kidnapper' Who Flaunts Dollars On Social Media Arrested, Weeps In Police Custody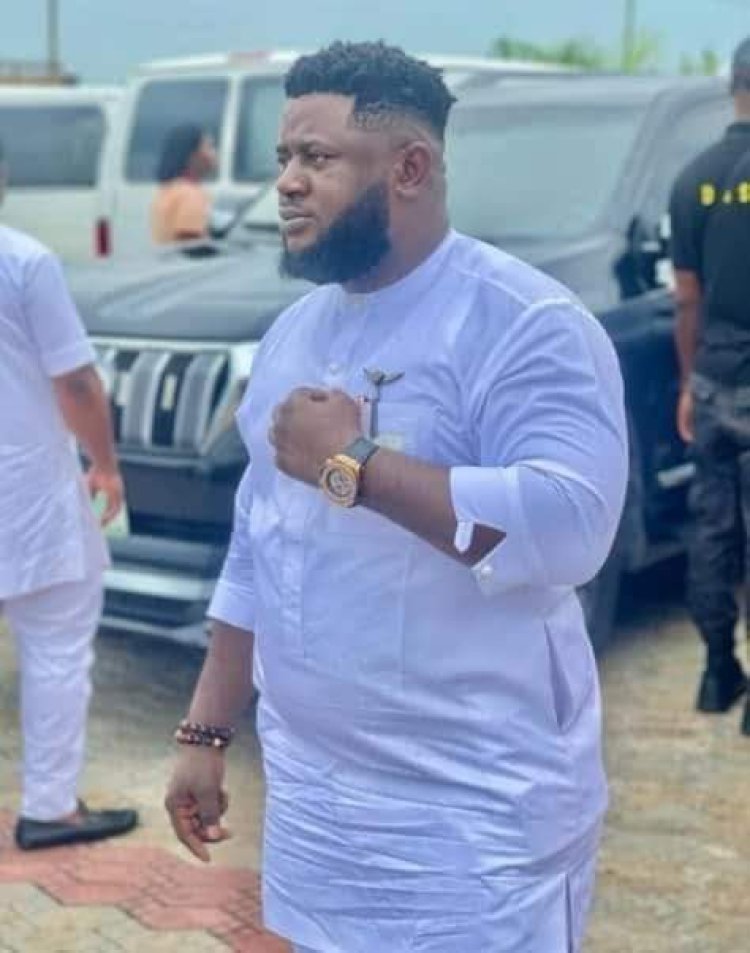 In the video, the suspect popularly known as "Lion White" was shirtless, putting on only boxers.
Without both hands chained, Lyon pleaded for mercy, saying he was only involved in kidnap operation twice.
He also asked to be released because his wife just put to bed.
A voice suspected to be that a detective asked the suspect in pidgin, "So, are you saying it is only two persons you have joined your gang to kidnap?" to which he responded, "Yes, sir.", and the policeman concluded, "You are a liar!"
However, a man who claimed to be one of his victims challenged Lyon that he saw him while he was in captivity.
Although his face was not shown in the video, the man, who also spoke in pidgin, shouted on top of his voice.
"I saw you on one of the days when I was almost beaten to death in your den. You slept on a bench while I was being tortured. When we get to the court, I will identify you before the judge."
Lyon, who continued weeping paused for a while and said, "Oga, I don't know anything about your matter."
But the man stood his ground before the footage, which has attracted several comments on social media, ended.
Different pictures and videos of Lyon's flamboyance amid the biting hardship in the land are circulating on social media.
In one video, the suspect displayed wad of dollars, repeatedly saying, "Money is good. Hustle! Hustle!! Hustle!!!"
There were also pictures of him at different social gatherings, including one at Transcorp Hotels, Abuja.
The suspect, who reportedly operated in Bayelsa State, was also seen in different branded shirts of one of the leading political parties in the country.
In one picture, he posed with armed with security operatives at an event which looked like a campaign rally of the politician the Independent National Electoral Commission (INEC) declared winner of the last governorship election in Bayelsa, but was sacked by the Supreme Court few days to inauguration.
In his reaction, a social media user with the name AminuDeComedian, wrote, "Bayelsa Millionaire Kidnapper, John Lyon Arrested In Abuja. Guess what he said?? He said; they should forgive him, that his wife is pregnant… Really?? Your victims were u don kill unko? Those one no get family."
Another Twitter user under the name Emmacualte, wrote, "You can see the Bayelsa kidnapper too. So many people are onto illegal jobs and runs but they appear legitimate and working upright. That is Nigeria for you. So many wrongdoings not until the law catch up with them."
Tweeting with the handle, Seefinish_Publyk, another social media user wrote,
"
John Lyon Shameful crying. A
Kidnapper
terrorizing
Bayelsa
State popularly known as Lion has been caught at
#Abuja
after his last job. He as he cries like a baby. Why no avoid begging or crying by not committing the crime."
Derinde, another social media user, said, "
This guy John Lyon, popularly known as Lion was tracked down arrested in Abuja after his last job. An alleged
kidnapper
and part of a kidnapping gang operating in
Bayelsa
State."
Contacted for reaction, Josephine Adeh, Police Public Relations Officer in the Federal Capital Territory (FCT), promised to confirm and revert, but she had not done so as of the time of filing this report.