Shettima Apologizes To Muslims Over NASS Leadership Comment
Vice-President Kashim Shettima has apologised to the Muslim community for his comment regarding the election of the 10th Assembly leaders. During a meeting with lawmakers…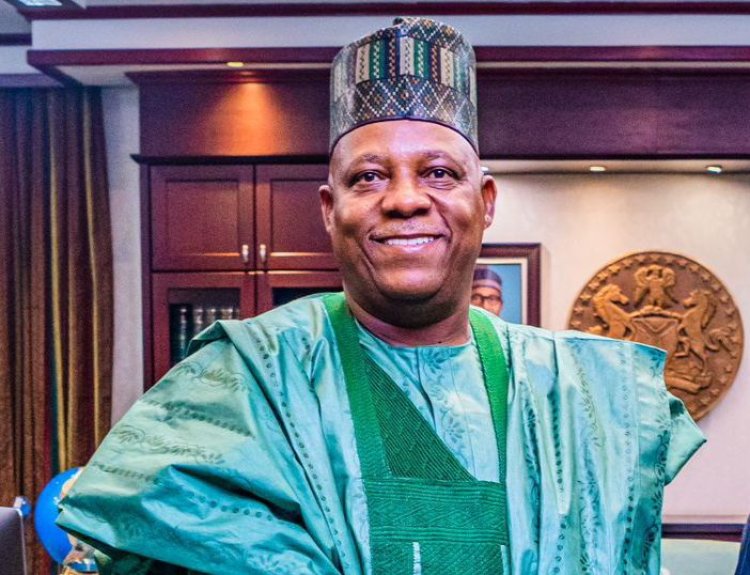 Vice-President Kashim Shettima has apologised to the Muslim community for his comment regarding the election of the 10th Assembly leaders.
During a meeting with lawmakers in the buildup to the National Assembly election, Shettima had said, "Under the current dispensation, the worst incompetent Southern Christian is better than the most puritanical Northern Muslim for the Presidency of the Senate of the Federal Republic of Nigeria".
The comment sparked a heated debate, especially on social media.
But in an interview with BBC Hausa, Shettima said his utterances were misunderstood, and he had no intention of defaming his religion.
He said, "The comment I made is for the benefit of Nigeria but was misinterpreted. I receive confidential intelligence reports that are not suitable for public disclosure.
"I sincerely did not have any intention to cause harm to any individual or the Islamic religion. However, being an imperfect human being, I seek forgiveness from the community and from my Lord. I pledge that I will never reiterate such words again, as I am a devout Muslim, and my family lineage has faithfully followed the path of Islam for more than 1,400 years.
"To anyone who was hurt by my statement, I apologize, as it was never my intention to disparage any religion."