Senegalese President Macky Sall negotiates 'ceasefire' with Putin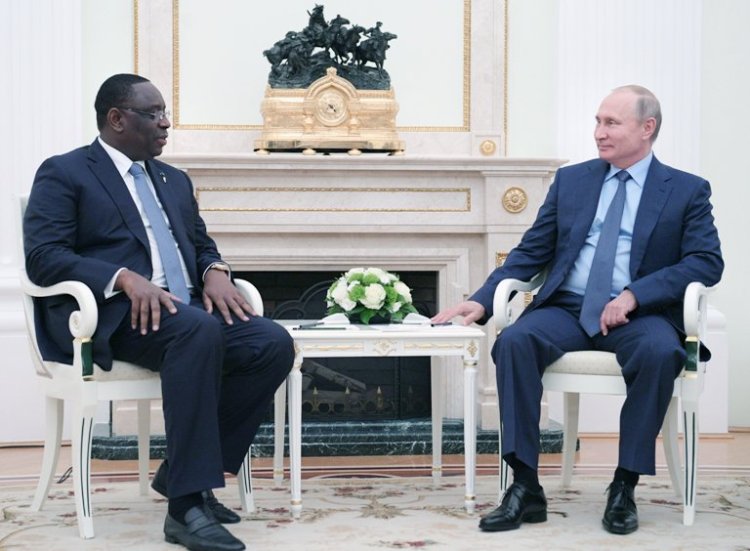 Macky Sall, the Senegalese President who doubles as the current chairman of the African Union (AU) called on the Russian president, Vladimir Putin to negotiate a possible ceasefire.
The conversation between the two, which happened on Wednesday March 9th, 2022 follows a decision by Macky Sall's country, Senegal to abstain from a vote organized by the UN General Assembly to condemn Russia.
We Will Fight To The End, Says Ukraine President Zelensky
"As president of the African Union, I am delighted about my talk this morning with President Putin to press for a lasting ceasefire," Macky Sall said
He added that, "I commend him for listening and for his willingness to maintain dialogue for a negotiated outcome to the conflict."
Macky Sall joined forces with Mousa Fakir who is the Chairperson of the African Union Commission to condemn Russia following the invasion in Ukraine.
They urged the "two Parties to establish an immediate ceasefire and to open political negotiations without delay under the auspices of the United Nations, in order to preserve the world from the consequences of planetary conflict, and in the interests of peace and stability in international relations in service of all the peoples of the world."