Sam Sarr Drops Possible Reasons Why GDC Didn't Join APRC In Disputing 2016 Elections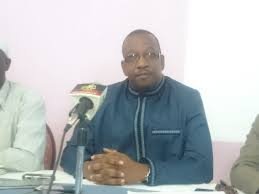 Former deputy ambassador to the United Nations Samsudeen Sarr has stated possible reasons why opposition Gambia Democratic Congress didn't join APRC in disputing the 2016 presidential elections.
The 2016 elections is forever etched in history as the plebiscite that ensured the demolition of former President Yahya Jammeh.Jammeh lost to the Adama Barrow-led coalition by 18,000 votes as GDC came third with nearly 90,000 votes.
Jammeh first conceded defeat only for him to flip a week later as the IEC made adjustments to its initial results.
Sam Sarr in an opinion piece said of GDC not joining in also disputing the results: "Without doubt if the GDC had refused to endorse the results on the same disagreement as the APRC, that an election with two conflicting results had never happened anywhere in the world and could no longer be considered credible or rig-proof, the Coalition Party would have had no choice but to work out something reasonable and civil with them.
"But Hon. Kandeh was not interested in pursuing that and had perhaps thought that he could eventually work with the Coalition government until the realities later dawned on him that this was not the kind of government he had expected to work with."