MAMBILLA PLATEAU:  Five (5) passengers reported to have died in a ghastly motor accident while heading from Gembu to Jalingo this afternoon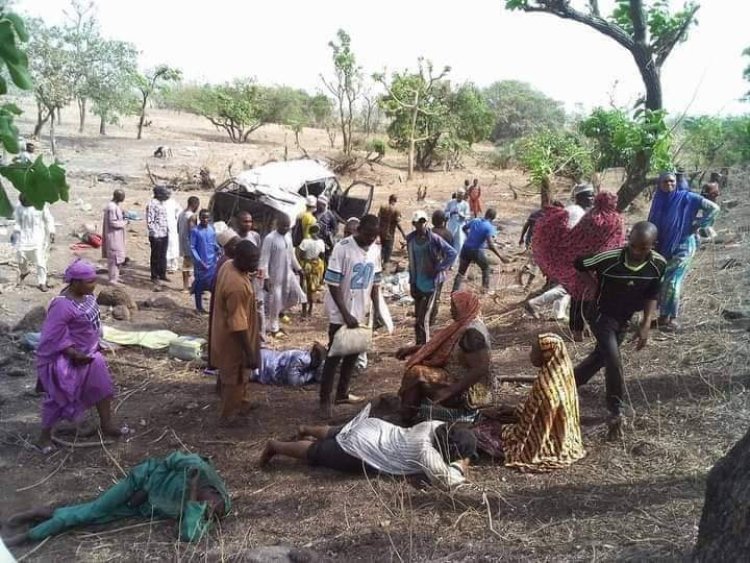 Many of the passengers that lucky to survive the accident reported to have sustained various degrees of injuries i.e from severe to minor injuries
Reports from eyes witnesses and survivors of the accident have it that, the bus somassulted as a result of hitting a gallop, tyre burst or a developed mechanical issue while speeding, along Maihula road, suburb of Bali town, in Bali LGA.
People from the Mambila plateau (Sardauna LGA) are advised to call numbers of their relatives who might have boarded any of the transport motors to confirm their well being or otherwise.
May Almighty Allah forgive the shortcomings of the deceased passengers, grant full recovery to those sustained injuries, prevent this type of unfortunate event from re-occurrance, provide safety, protections and guidance to us in all our journeys.
By Mustapha Gembu