Kogi West Senate 2023: Engineer Bashir Gegu Not Desperate To Contest, Says GYB2PYB Remains His topmost Project.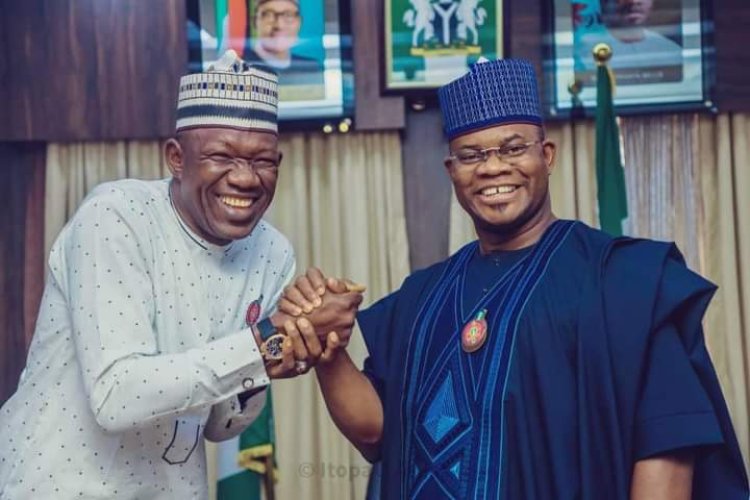 Kogi West Senate 2023: Engineer Bashir Gegu Not Desperate To Contest, Says GYB2PYB Remains His topmost Project.

By Yahaya Idris, Kogi.

A serving Commissioner in the Ministry for Solid Minerals and Natural Resources in Kogi State, Hon. Chief Muhammed Abubakar Bashir Gegu says he is still serving and supporting his boss, His Excellency, Alhaji Chief Yahaya Adoza Bello, Executive Governor of Kogi State and who is also vying for Nigeria's Presidential election.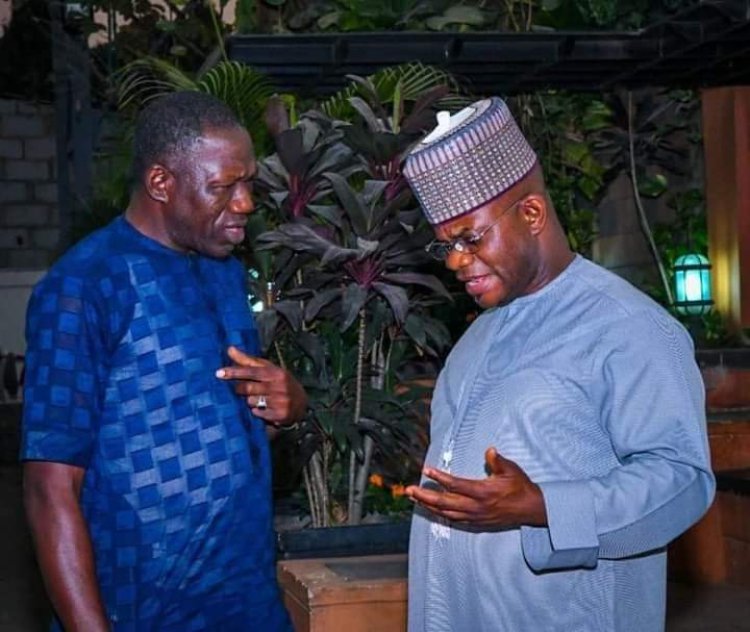 The award-winning Commissioner maintained he is neither desperate nor "emphatic about whether he will contest for the senate or not, but GYB2PYB 2023 is a sure bet and should be the mother of all agenda to all Kogites and all appointees".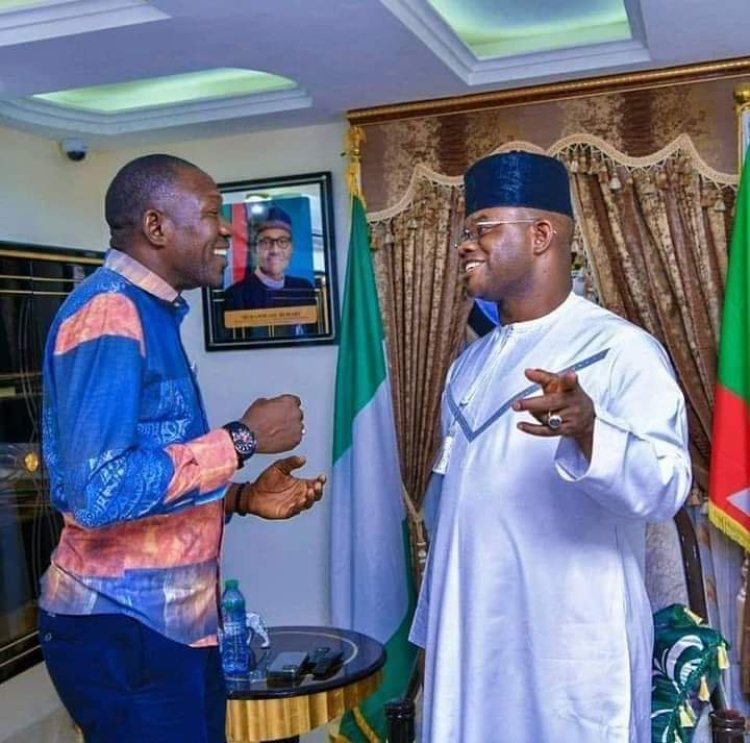 He said the Kogi State Governor whom he referred to as his mentor and crown political leader of Kogi State has done everything humanely for him to succeed and was instrumental to the success he has recorded since their part crossed, describing the Governor a rare political leader who is always at the forefront for actualization of a new Kogi State where everyone will proud to be part.

Engineer Bashir Gegu said he is now a fulfilled man owing to massive developmental strides the Governor brought to his Local Government ranging from stable security, critical infrastructural development, reference hospital, the appointment of sons of the area, grading and upgrading of traditional stools and among others was enough for him to continue to support his principal to succeed in his national assignment and not to talk about senate that will be decided by the All Progressives Congress, APC, executives.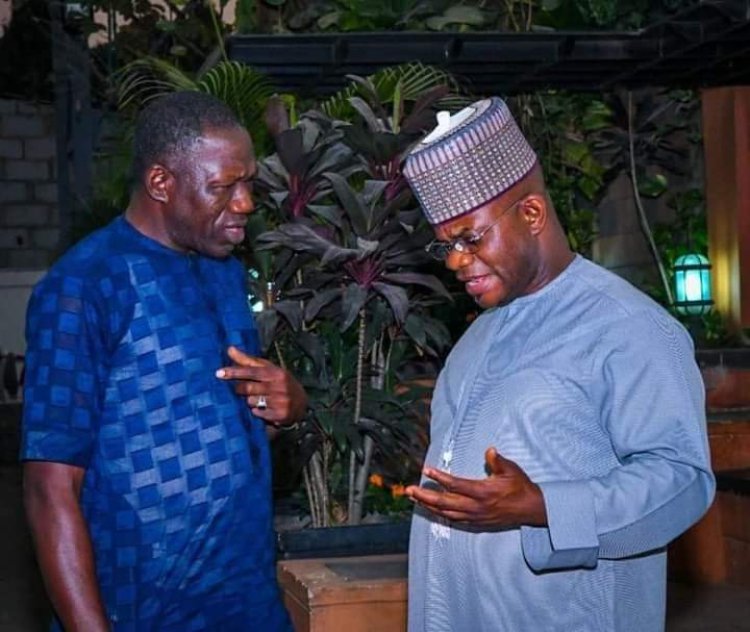 The young Commissioner who is widely referred to as Sarkin Yaki (Convener) GYB2PYB 2023 project, has never told anyone publicly that he was eyeing a senate seat but remains one of the key actors and stakeholders working day and nights for the presidential aspiration of the Governor to scale through since he has been widely tipped by Nigerians mostly youths to enter the ring for the presidential elections.

"I owed the youngest Governor a lot towards working with other Nigerians to ensure his emergence as president in 2023 by the grace of God."

While in Abuja, "I have been inundated with calls, text messages, and solidarity visits from different groups within Kogi West Senatorial District asking me to throw the ring for the senate election, but my answer remains the same, which he said (GYB2PYB 2023) project is sacrosanct and should be the major project for now. The Commissioner added.

Engineer Bashir Gegu was quoted to have told those calling on him to join the Senate race that his relationship with the Governor is as good enough that has also given birth to a new Kogi Local Government where development of all kinds now thrives, saying he was never in the National Assembly but the Governor wiped his tears to transform the area to an enviable height.

However, he said since Governor Yahaya Bello has declared his intention to run for the Presidential election, Nigerians of all creeds have been supporting with prayers and solidarity and that is the project he wishes those calling him to run for Senate to channel their energy to.

When asked if the Governor eventually asked him to run for the Senate, Engineer Bashir Gegu said even if he asked him to run for a councilorship he will do so happily without further delay, noting his loyalty to Governor Yahaya Bello and next Nigeria's President knows no bounds.

While stressing that any decision he arrives at won't be out of "desperation", Chief Gegu acknowledged his principal presidential ambitions which he said hinges on consolidating of President Muhammadu Buhari legacies, adding that he will secure and unite the country as being the agenda of the incumbent President.

"So, first, we have to ask God for direction, and the success of GYB2PYB".

The Gegu born Chemical Engineer cum political juggernaut hopes and pray for the Governor to secure the required backing in his quest to become the first young Nigerian President since the return to the democratic era.

"We are looking at all the various options but we are not doing it out of desperation, but you will see things unfold, but I'm not emphatic about whether I will contest for the senate or not."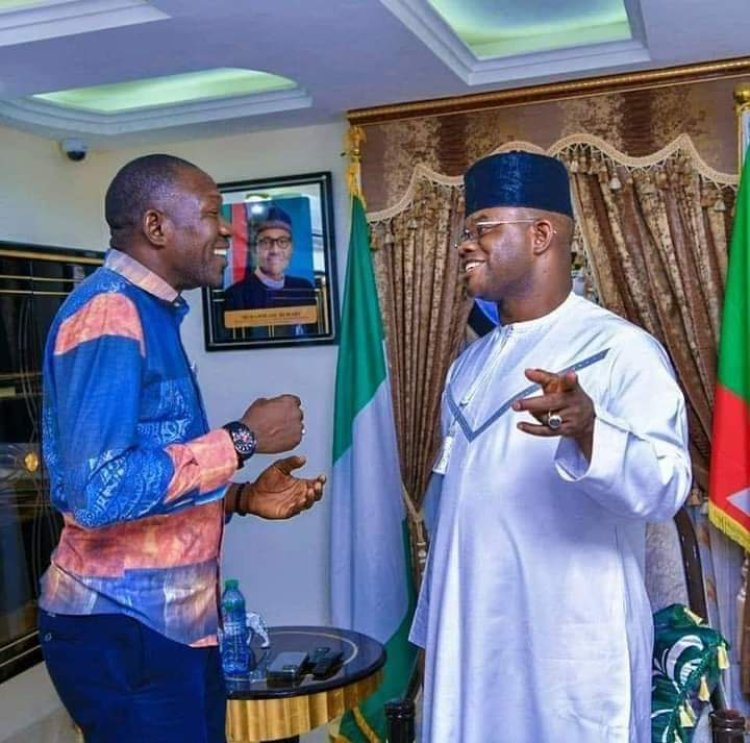 Chief Gegu appreciated Governor Bello for the opportunity and honour done him to serve in his administration. He assured the Governor of his continuous loyalty and support even as he prayed for his sound health, success, long life, and prosperity to be able to accomplish his heart desires for this great country.