Here are the allegations levelled against Seriki Saliu Abdulkadir, by the Ibarapa Farmers/Stakeholders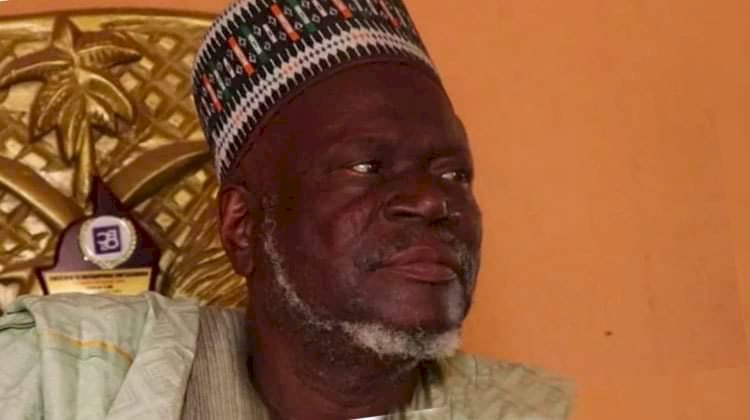 My great people of Ibarapa, after touring about 200 villages and towns in Ibarapa, to conduct a thorough investigation about the causes of insecurity, kidnapping and killings, farm invasion, rape and other crimes against humanity, being perpetrated by Fulani/Bororo herdsmen, below is the full report of my findings on allegations against Seriki Saliu.
ALLEGATION 1. Aiding and abetting farm invasion/destruction
MY FINDINGS: GUILTY
REASON: My investigation revealed that Seriki Saliu were fond of crowding himself with battalion of foreign herdsmen, without permission of any Baale or Monarch. This unnecessary influx of foreign herdsmen gave rise to farm destruction. These foreign herdsmen would (mostly at night) invade farmlands, destroy crops and escape without being traceable.
ALLEGATION 2. Promoting injustice by helping captured (guilty) herdsmen escape prosecution.
MY FINDINGS: GUILTY
REASON: On several occasions, Seriki Saliu acted as an ADVOCATE on behalf of guilty herdsmen against farmers, whose farms had been destroyed. He severally used his influence to secure bail for arrested culprits and to escape prosecution.
ALLEGATION 3. Negotiating ridiculously low amount as compensations for famers who had lost big investments through herdsmen invasion.
MY FINDINGS: GUILTY
REASON: Farmers (with big investments in farming) attested to this. Fulani herdsmen would invade and destroy their farmlands, and they would be apprehended. But Seriki would get them bailed and negotiated on their behalf to compensate the affected farmers, albeit, disproportionate to what they had lost. For instance, if a farmer had lost N2 million, he would be offered N200 Thousands as compensation. Very ridiculous indeed.
ALLEGATION 4. Abuse of influence.
MY FINDINGS: GUILTY
REASON: He lived like a paramount king in Ibarapa, thereby undermining the influence and authority of Ibarapa monarchs, over people of Fulani extraction. He was also too powerful for security agencies/monarchs in Ibarapa to call to order
ALLEGATION 5: Lack of empathy
MY FINDINGS: NOT GUILTY.
REASON: Investigation revealed that in Igangan alone, Seriki and his people have bought substantial hectares of land. Why should a King or some Baales in Ibarapa be selling huge hectares of land to Seriki in that manner? Is everything all about money? Meanwhile, Seriki had in some occasions together with others, helped in apprehending some criminal elements who are indigenes of Ibarapa, especially in Igangan, and some others who are Fulani herdsmen. Although he had soft heart for the latter than the former.
ALLEGATION 6. Bearing of sophisticated ammunitions.
MY FINDINGS: NOT GUILTY
REASON: He has local guns, swords, but bearing sophisticated arms like AK-47 or more could not be ascertained. It was more of speculations and hearsays. No concrete witness and evidence to justify it. Anyone with concrete evidence should pls not keep quiet.
ALLEGATION 7. Negotiating ransom, as a middle man, for kidnappers.
MY FINDINGS: NOT GUILTY.
REASON: Several kidnapping victims or their families in Ibarapa could not establish this. No concrete evidence against him. No witness. No victim alleged him of such. It was just a mere speculation and hearsay. Anyone with concrete evidence should pls not keep quiet.
ALLEGATION 8. Complicit in the gruesome murder of Dr. Fatai Aborode.
MY FINDINGS: NOT GUILTY
REASON: Dr. Aborode's murder was 100% political. Pa Samuel Olawuwo and Aborode's manager have a case to answer.
All these are my personal investigated reports. In the course of my investigation, I interviewed about 500 persons (whom are Yoruba, Egede, Igbo, Fulani, Tiv, Togolese, and others) in about 200 villages and 5 towns in Ibarapa.
However, for sanity to return to Ibarapa we need to shun emotions, sentiments, hearsays, unverified rumours and face reality.
It is not an easy task to bring all these truth together and set the record straight. If you don't appreciate me now, you will later.
By Awikonko Ibarapa