Google Restores Adamu Garuba's Crowwe App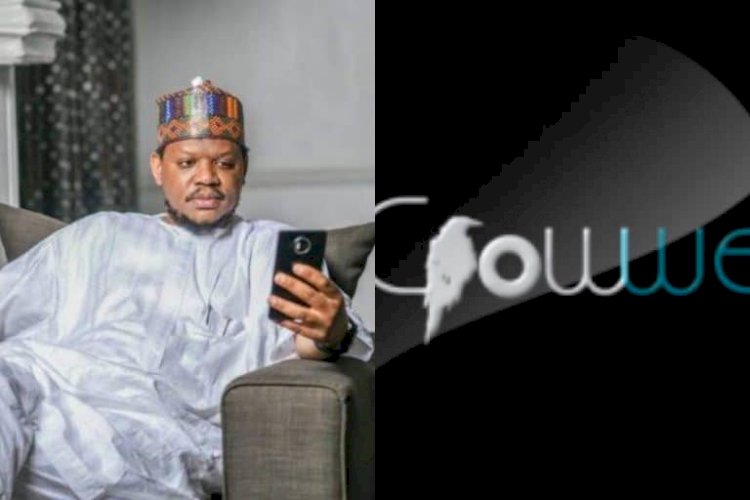 Nigeria's social media network Crowwe has been restored on the Play Store and App store for both android and IOS mobile phone users.
The Crowwe app, an instant messaging and financial transaction app, owned by popular Adamu Garuba, 2019 APC Presidential Aspirant and foremost supporter of President Muhammadu Buhari, was removed from the download stores recently by Google.
It coincided with the time of the suspension of Twitter by the Federal Government.
But the app is back on the download stores coming with a digital mobile wallet functionality capable of enabling users within the platform to transfer and receive money while chatting.
The CEO of Gloomme Business Connections Ltd, owners of Crowwe Anya Ifunanya, in a statement, said: "Crowwe App is fully back. This time, it's smarter, more savvy, slick and better.
"Against the backdrop and assertion from few social media users, that Crowwe was taken down by Google Play Store, that was never the case.
"Crowwe has chosen to thrive in light of these changes. Crowwe App was just off the store listing page for a short while, to afford our technical team ample time to effect and implement all of the feedbacks gotten from numerous users across the country.
"Because Crowwe is purely local content, our team of young tech developers, all here in Nigeria, have been working day and night to ensure Crowwe comes back in a more refined way that can meet the needs of users.
"The design interface is much better than it used to be, the user experience is top-notch because we have upgraded the process of signing up and navigating through the platform and made it very much easy and seamless for everyone.
"For Social media users who already signed up on the platform, all you need to do is to download the updated version of Crowwe App on your android or iOS app's store listing page and you are good to go on Crowwe."
The CEO stated that all through the App revitalization phase, the firm strived hard to provide up-to-date information to users on developments, through various conventional and digital media platforms.
"Crowwe is a generational test of resilience, a platform that has chosen to thrive and be competitive in a global tech space. Our goal is to build a world-class Nigerian social media app that does better than the ones brought to us from the west in terms of building fortune, earning fame, and having fun.
"The encouragement and constant feedback on how we can better improve our user experience within the app by Nigerians have helped us make smarter choices and also made our resolve and commitment stronger.
Crowwe instant messaging feature allows users to send and receive text and multimedia messages – photos, videos, documents, location, audio messages for free.
These can be sent or received while connecting one on one with family and friends or chatting as a group using its group chat feature. Users can edit pictures and videos using a wide variety of effects.
This mobile social network platform, targeting users in emerging markets, particularly in Africa, supports over 5,5000 different devices, including feature phones, in addition to Android, BlackBerry OS, and Windows smartphones."