FUDECO MEETS SHEIKH DR. ABDULLAHI BALA LAU, NATIONAL CHAIRMAN OF JIBWIS.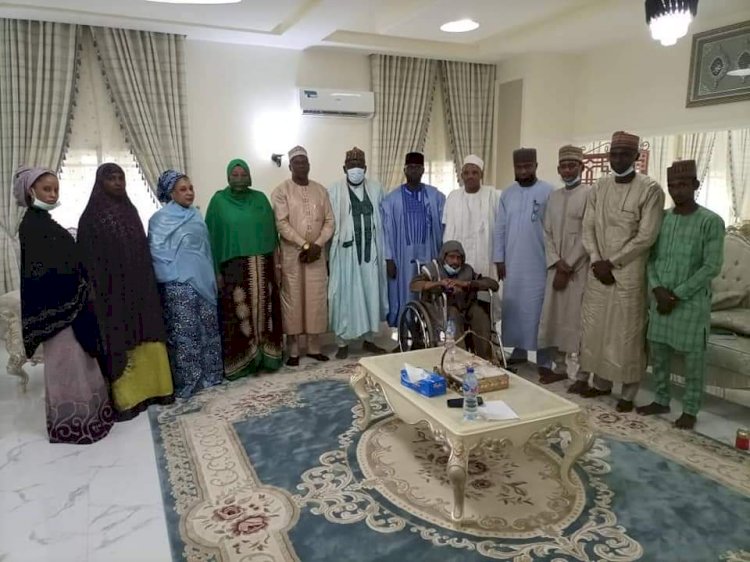 As part of our approach in engaging with ALL key religious authorities, a FUDECO delegation led by our National Secretary General Barrister M.I. Arrifi were received by Sheikh Bala accompanied by Sheikh Kabiru Haruna Gombe JIBWIS National Secretary and Gwanin Qur'an Ahmed Sulaiman Kano. The aim of the meeting was to introduce FUDECO to the Sheikh and to seek for the support of JIBWIS.
The highly respected Sheikh was extremely happy to receive our delegation and offered advice on issues facing Fulbe across Nigeria and promised to take our grievances to top Government officials.
FUDECO intends to engage with all stakeholders on issues of Fulbe development. We respect all traditional, political and religious authorities. We are going to be meeting other key Islamic leaders in the coming weeks. We are apolitical and non judgemental on religious leaders.