Ethiopia Asks Residents To 'Safeguard Surroundings ' As Cabinet Declares State Of Emergency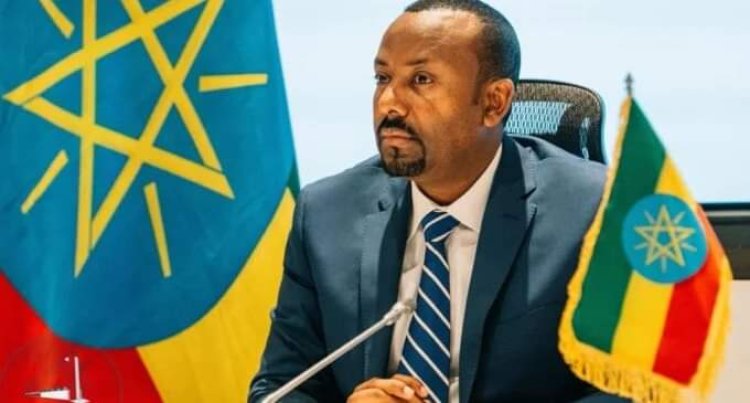 Ethiopia has declared a state of emergency after the Tigray People's Liberation Front (TPLF), a rebel group, said they were gaining territory and considering marching into Addis Ababa, the country's capital.
The six-month state of emergency was declared on Tuesday after the TPLF, a former dominant member of Ethiopia's ruling coalition, claimed to have captured several towns and said it might march into the capital.
Fana Broadcasting, a state-owned media outfit, said the council of ministers declared the state of emergency "to protect civilians from atrocities being committed by the terrorist TPLF group in several parts of the country".
During a state media briefing, Gedion Timothewos, minister of justice, said anyone violating the emergency would face three to 10 years in prison, for offences such as providing financial, material or moral support to "terrorist groups".
"Our country is facing a grave danger to its existence, sovereignty and unity. And we can't dispel this danger through the usual law enforcement systems and procedures," Timothewos said.
The Addis Ababa city administration, in a statement, also asked residents to register their weapons and "safeguard their surroundings".
"Residents can gather in their locality and safeguard their surroundings. Those who have weapons but can't take part in safeguarding their surroundings are advised to hand over their weapons to the government or their close relatives or friends," the statement reads.
The development comes two days after Prime Minister Abiy Ahmed asked residents of the country to arm themselves against the TPLF.
According to Addis Standard, in a statement issued by Ahmed on October 31, the prime minister had asked the people "to temporarily hold occasional affairs, organise and march through legal manner with every weapon and power/might in order to prevent, reverse and bury the terrorist TPLF".
The row between the TPLF and Ahmed is said to have begun shortly after the prime minister took over office in 2018.
The TPLF had dominated the country's politics for decades, but reportedly lost much influence when Abiy took office in 2018.
The conflict between the Ethiopian government and the TPLF escalated in November 2020 when forces of the TPLF seized military bases in Tigray, a northern region.
Abiy, in response, sent more troops into Tigray but the TPLF said the government and its allies launched a "coordinated attack" against its fighters and that parts of its capital city were attacked by soldiers.
The Tigrayan fighters had regrouped and taken most of the region, while the fighting spread to neighbouring areas.
Thousands of people have reportedly been killed and more than 2.5 million people forced to flee their homes.
Meanwhile, Ahmed, who was sworn in for a second term in office in October 2021, was awarded the Nobel peace prize in 2019.
The Cable