ECOWAS Commission President Commends Government's Response to COVID-19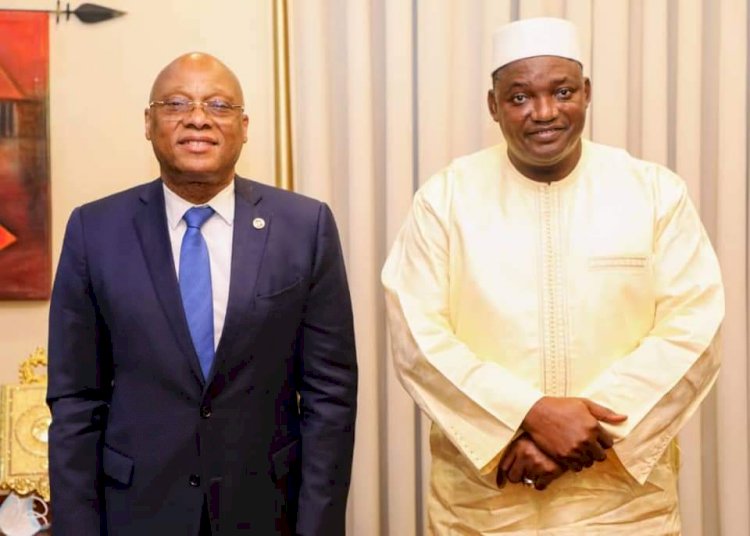 The President of the ECOWAS Commission H.E Jean-Claude Kassi Brou has applauded The Gambia government's commitment and efforts in combating the Coronavirus, particularly the steps taken in reviving the economy. He was speaking to the Press after his audience with President Barrow at the Statehouse in Banjul.
Responding to questions on his discussion with the President, H.E Brou said it centred on the impact of Covid-19 on the economy, and how the government revived the sectors affected by the pandemic among other things.
Acknowledging that Covid-19 affected everyone, President Brou stated that they have discussed ways of assisting the country to recover from the impact of the pandemic.
Additionally, he stated that they discussed the numerous ongoing reforms, particularly the new draft Constitution which is a very important document. Despite the standstill at the National Assembly, he said, the steps being taken by the government to revive it is commendable and ECOWAS is willing to give full support.
Touching on the issue of ECOMIG presence in The Gambia, President Brou said the Authorities are pleased with the work of the regional forces in The Gambia.
"The ECOMIG mandate has been extended because the peace and stability of the Gambia are important for The Gambia and the entire region," he said, adding that the security situation in the region is already volatile citing the recent attacks in Nigeria.