Can Peace Be Attainable Between The Fulani & Rigwe people In Bassa?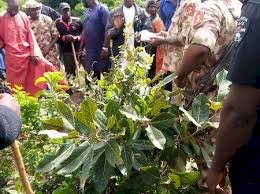 Barely 48 to 72 hours following the reconciliation meeting on Wednesday (1st, July, 2020) at Jebbu Miango, Bassa LGA, Plateau State between the Fulani(mainly pastoralists) and the Rigwe people(mainly farmers) to bring an end to the 3½ years old conflict that erupted since September 2017 when a herder, Abubakar Wada (24yrs) was beheaded by some Rigwe Youths in Dan-Tanko district of Miango town.
For the past 3½ years, there have been a series of attacks and counter-attacks between the fulani and the Rigwe people whxi leads to the death of a hundreds people, extermination of properties Worthing billions of Naira and leading many others to IDPs camps.
The Rigwe people stroke on Saturday (4th, July, 2020) at Anguwan Rimi, Kamarun Chawai, Kauru LGA kaduna State and killed a 14 years old innocent herder and hide his corpse and on Sunday(5th, July,2020) at Dong village, Jos North LGA, Plateau State and slaughtered a herder named Mustapha Abubakar (12years) who happened to be a primary six (6) pupil going to J S S 1 after 48 & 72 hours of the peace meeting respectively.
The meeting which was organized by the military task forces tagged (Operation Safe Haven-OPSH) charged with the responsibility of maintaining peace and order in Plateau, Bauchi states and southern parts of kaduna had the present of; Brig. BY Sakaba, Col. Ayoola (Sector 3 commander), Captain Galadima, Bassa LGA Divisional Police Officer,
Representative of the Plateau state Commissioner of police (Mr Edward Chuka Egbuka) among other security personnel.
Fulani and Rigwe leaders were also present, some of which are Alhaji Sale Bayeri (Bauran Wase), the National President of "Gan Allah Fulani Association of Nigeria (GAFDAN), Alhaji Muhammadu, Sarkin Fulanin Buzaye Bauchi State, Alhaji Idris Gidado, Miyetti Allah Kautal Hore, Northern Zonal Chairman, Ardo Mato, the Miyetti Allah Cattle Breeders Association of Nigeria (MACBAN) Chairman, Riyom LGA Plateau State, Mr. Aditik, Rukuba Youths Leader, Mallam Ya'u, Fulani Youths Leader, the Brangwe representing the King of the Rigwe Land, Rigwe Youths leader and women leaders from the Hausa, Fulani, Rukuba and Rigwe among others.
What would be your calls or advice to the two conflicting parties, who has been engaged in an ungainly war?
Your advice might help to restore peace and save lives.
Source opera