CAF APPOINTS JOURNALIST MOMODOU BAH, BALDEZZ SET FOR CONTINENTAL DEBUT IN EGYPT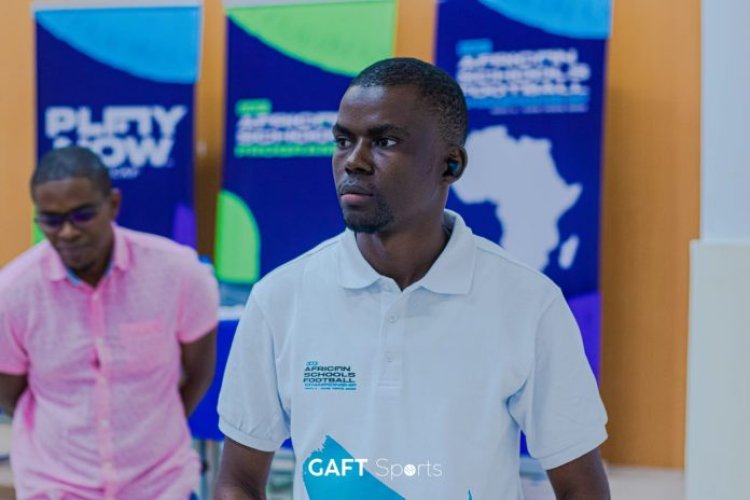 By: Baboucarr Fallaboweh
The Confederation of African Football (CAF) has appointed Gambian journalist Momodou Bah as content creator for this month's TotalEnergies U-20 Africa Cup of Nations in Egypt.
The renowned football writer will cover his third consecutive U-20 AFCON for the continent's football governing body.
Bah, who also doubles as the Assistant Secretary General of the Sports Journalists Association of The Gambia (SJAG), has been a contributor to CAFOnline since 2015.
The U-20 AFCON appointment is the latest for the Kunkujang Keitaya-based journalist following the inaugural WAFU-A qualifying tournament for the CAF African Schools Football Championship in Santa Cruz, Cape Verde.
Sarjo Baldeh, who made her breakthrough in Sports Photography in Thies while covering The Gambia's Africa Cup of Nations qualifier against South Sudan, will be in Egypt for her first continental assignment as a freelancer.
Sarjo, a product of Star Fish International, had covered various sporting events in the Gambia, ranging from Football, Beach Volleyball, and Handball.
The 22-year-old budding female photographer is excited as she is set to be the first Gambian female sports photographer to cover a CAF competition.
Both Gambian journalists have expressed their delight concerning what it means to be in Egypt, where the Gambia is pitted in Group C alongside Tunisia, Benin, and Zambia.
"I'm honored and excited to be part of another CAF competition as a content creator," said Momodou Bah, CAF Lead English Editor at last year's AFCON in Cameroon.
"The TotalEnergies Africa U-20 Cup of Nations, Egypt 2023, will be my third consecutive U-20 AFCON appointment, and I'm looking forward to it.
"It's a privilege to be at a continental competition; talk less of being part of the people responsible for telling the stories of Africa's future superstars."
Bah further thanked the African football governing body for its help and support over the years.
"I want to thank CAF for the continuous support, trust, and confidence they have in me and all those that have helped me in my career," Bah added.
Haddy Faye, an entrepreneur and trailblazer, is sending the second Gambian photographer to a CAF competition after Muhammed Bittaye (Bitz) covered the Scorpion's quarter-final exit to host Cameroon in January 2022.
Sarjo, the Ceo of Team Baldezz, where she has four girls and one boy between the ages of 20- 22, told Alkamba Times Sports that her target is being fulfilled.
"This is my dream and the opportunity I have always been looking for," she indicated
"Once CAF approved my accreditation, I was thrilled. But the logistics became a worry for me. I wrote letters to different institutions, but I needed help.
"I sent the invitation to Haddy Faye, CEO of Absolute Entertainment, she offered to pay for my flight, but she ended up covering everything.
"When Fatu Network posted about my intentions to cover the U20, people were just calling me, different parts of the world that they are proud of me and the work I have been doing.
"For me, I wish someone could look at me and say I will rest your trip," she added.