Burkina Faso: Imam of Djibo found dead after kidnapping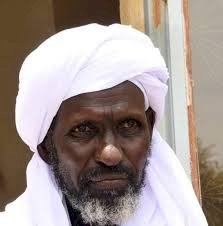 Kidnapped last Tuesday by unidentified armed men, Imam of Djibo was found dead on Saturday August 15th.
Radio Omega, which provides the information, said it had held relatives of the cleric who was the president of the Muslim community in Soum province, in northern Burkinabé.
The lifeless body of El Hadj Souaibou Cissé was found in Tilléri, 4 kilometers from Djibo on the Namsiguia-Djibo axis, reports the Burkinabé media read in Dakaractu.
His burial is scheduled for the same day. This tragedy comes on top of others that recur on this dangerous axis.
In 2019, the former mayor of Djibo Oumarou Dicko was killed in almost similar conditions. The local populations expressed their anger to the Burkinabé head of state during his visit on June 18, 2020.
With the death of Imam Djibo, securing this stretch of death becomes more than a priority.