Barrow Government to Build 1500 Bed Hospital in Farato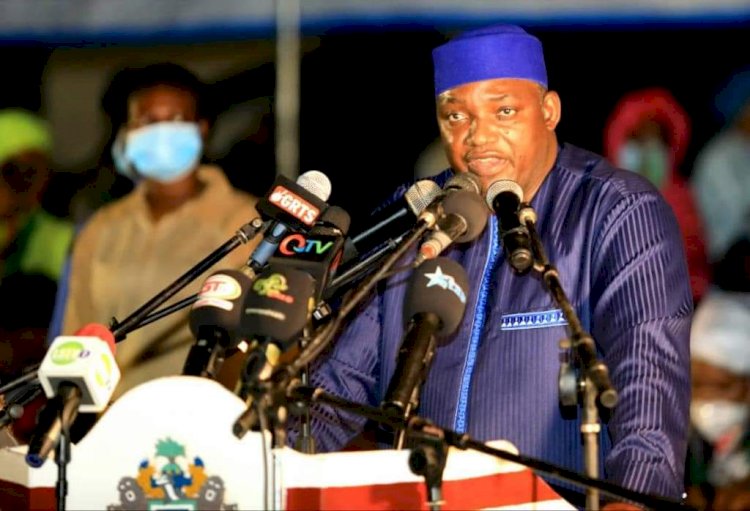 President Adama Barrow Sunday announced plans to build a 1500 bed capacity hospital in Farato, a move that will bolster his government's approach to healthcare delivery in the country.
The President made the announcement at a mass rally in Brikama as part of the ongoing Meet the People Tour. He said when built, the hospital will surpass the capacity of all hospitals currently operating in the country, adding that the hospital will also help bring healthcare closer to the people and cut the long drive amidst heavy traffic to the EFSTH in Banjul.
The President recently paid special attention to healthcare delivery in the country, developing a model Community Ambulance Service and establishing twenty-four community health facilities across the country. President Barrow stated that his government will make healthcare more affordable and accessible to the people, as described in the National Development Plan.
Highlighting the critical developments in the country's health sector, Minister of Health, Dr. Ahamadou Lamin Samateh, revealed that the government has already invested over D350 million in health equipment. While there is still potential for improvement, he pointed out that under the Barrow Administration, maternal death rates have reduced from 350 per 100,000 to 289 per 100,000. He emphasized the role of socio-cultural variables in maternal fatalities and urged men to support their wives during the most vulnerable stages of pregnancy. He added that early reporting during pregnancy and labour could enable health workers timely detect signs and avert some of the challenges.
Earlier on, President Barrow inaugurated two health posts in Brikama Nyambai and Welingara. Both facilities were also allocated ambulances to facilitate the quick transport of patients to hospitals when necessary.