'Back Way': 100 People Have Drowned In The Mediterranean Sea In Just 72 Hours: MSF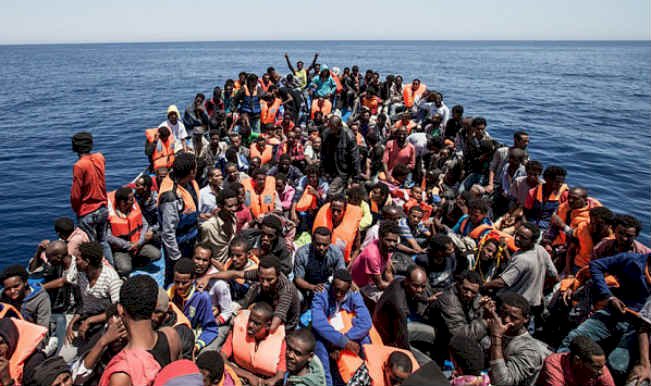 By CGTN Africa
More than 100 people have drowned in four separate shipwrecks in the Mediterranean Sea in just 72 hours, the international medical humanitarian organization Doctors Without Borders/Médecins Sans Frontières (MSF) said.
According to a press statement by MSF, this latest figure brings the death toll of people who have died trying to cross into Europe by crossing the central Mediterranean Sea to nearly 700 this year alone.
However IOM earlier this week stated that the figure could be higher.
MSF insists that European states must stop placing the blame solely on traffickers for deaths at sea, saying that governments must accept that the many lives lost in these incidents are the human costs of harsh policies.
"The responsibility for these deaths lies squarely with European Union (EU) member states," said MSF humanitarian affairs advisor, Hassiba Hadj Sahraoui.
IOM's Chief of Mission in Libya Fredrico Soda echoed the same sentiments saying "the mounting loss of life in the Mediterranean is a manifestation of the inability of States to take decisive action, to redeploy much needed, dedication search-and-rescue capacity, in the deadliest sea-crossing in the world."
MSF teams in Libya say they assisted three survivors rescued by fishermen just two days ago, after a wooden boat capsized and left 20 others dead or missing in the water.
Both organizations continue to call on the international community, and the European Union (EU), to take urgent and concrete action to end the cycle of return and exploitation.