Alpha Condé's outstretched hand: Cellou Dalein Diallo's position ...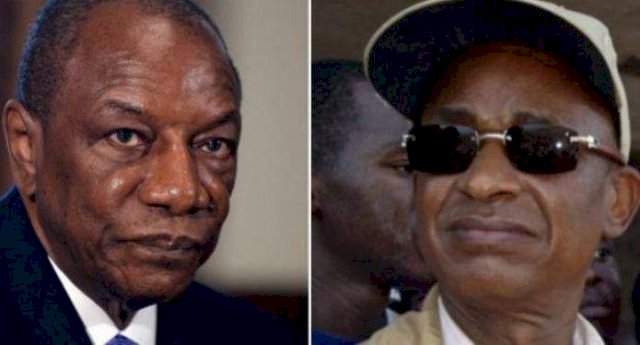 CONAKRY- Will the Union of Democratic Forces of Guinea (UFDG) respond favorably to the outstretched hand of President Alpha Condé? Questioned by an Africaguinee.com journalist Cellou Dalein Diallo expressed a clear position on this issue. In advance, the opponent warned Thursday evening that one cannot pretend to reach out for a dialogue while one "harasses, persecutes, arrests" his opponents "wrongly".
It is not by harassing, persecuting, arresting innocent people, senior opposition officials that we can ask for peace. Peace is behavior, there is no peace without justice, one does not obtain peace by exhortation by the recognition of its virtues and its advantages. No one will say that he is against peace, but what kind of peace? When you assassinate, you grant total impunity to the assassins, when you obstruct the liberty of the people.
When you send pickups to a personality like Chérif Bah, former governor of the BCRG, vice-president of the UFDG, you arrest him as a vulgar delinquent, without a warrant or summons, do you want peace in this? case? It is neither law nor morality. When you kill 48 people, most of them showing their joy (…) do you want peace?
Peace is built by respecting others and the Law. In a democracy we say that it is the people who choose their leaders. The people vote, you change that, you proclaim yourself the winner, then you requisition the army and shoot anything that moves, is that democracy? Dialogue is an instrument of peace if both parties are in good faith. Alpha Condé does not want dialogue. And it is not the strength of arguments, it is the argument of strength. This is not democracy ", clarified the leader of the UFDG.