Yesterday I paid a courtesy call to my brother and Boss Ex Secretary General of Tabital Pulaaku at his residence in Madina - Accra- Ghana.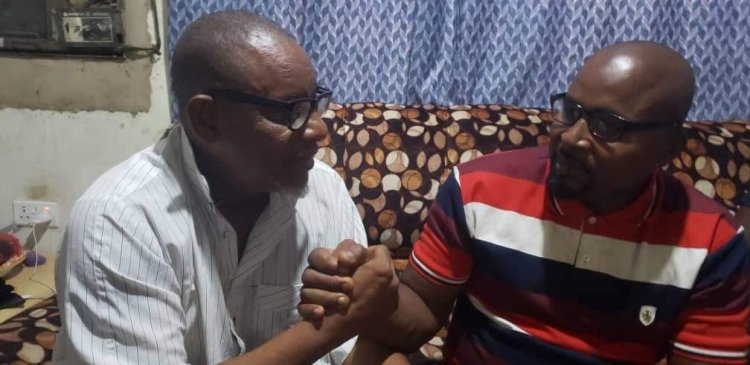 We have cordial and fruitful discussions about the present circumferences surrounding his sudden and unexpected resignation from Tabital Pulaaku Ghana which came to us with shock and disbelief going by the effort he puts in uplifting it.
We had talked about how we gonna move forward and build a formidable future foundation for our people and the nation.
We'd identified the moles and the saboteurs within our community and their local collaborators who'd the pleasure of putting the cog in the wheel anytime there's a motion to solidify our resolve in showcasing our cultural values to the world over.
Let me be very clear to all of you the saboteurs and backstabbers out there that, your concerted game of calumny to rip his persona apart had really magnified his image to the most famous and cherished Fulani Man alive today in Ghana.
Let me again state this unequivocally that, those of us who call ourselves the indigenous Fulbe Ghana will not and can never sit down idly and allow those of you who came to Ghana few years ago by virtue of our hospitality to determine how we should run our businesses in our own homes.
Majority of you doing this shame are foreigners living comfortably amongst us.
Two things are involved now, you either humble yourselves or we will humble you should you continue this your journey of treachery and calumny, we will expose you one after the other before the public and the world for all to see your shameless endeavor and your suicide mission.
Tabital Pulaaku Ghana is the only association alive today in Ghana and we will not sit by and allow you to destroy it.
This picture speaks a volume for those who understands, and it's time to stand up and be counted.
Mr/Mrs Saboteurs and backstabbers, your days are numbered, no one can stop the moving train