The 'uneducated' Fulani herdsman who reads, writes and is big on social media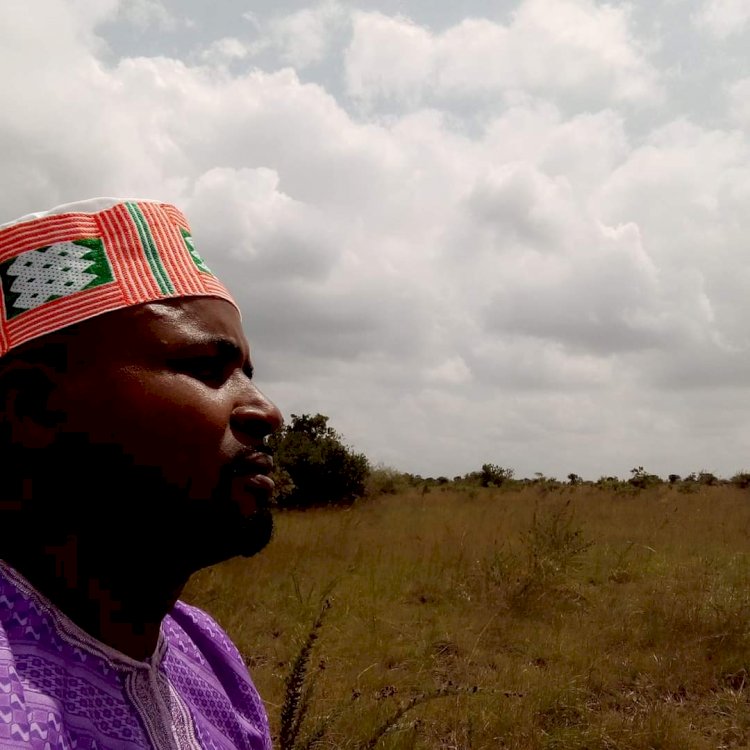 He is like any other ordinary Fulani Herdsman but has chosen to carve a niche for himself and be outstanding.
40-year-old Idris Ahmed Dialo is from Asutsuare in Greater Accra Region where he takes care of about 200 cows.
Every day, Dialo goes through the hectic task of sending his cattle out to graze from midnight till 5 in the morning but such a difficult task has still not prevented him from going the extra mile to learn.
Taught himself to read and write
Idris Ahmed Dialo has never darkened the doorway of any classroom but his knack for education, despite the lack of financial resources to go to school, encouraged him to teach himself how to read, write and speak good English .
[contextly_sidebar id="hg47xjjE7d3d5CZC6bpbmtNOs3XrYqHD"]"I have never been to school. I lived in Nigeria for some years and that is where I started learning English and started reading novels. I also kept on listening to the radio and watching television and then listening to orators like Kwame Nkrumah, Martin Luther King and I learn a lot from them."
"I have a dictionary and an encyclopeadia and I check up words I do not understand in the dictionary," Idris told Citi FM's Traffic Avenue Host, Jessica Opare Saforo.
The 40- year old has been in the business of rearing cattle since his childhood, and did not get the opportunity to be formally educated.
Social media craze
Idris Samba has also bought into the social media craze and is very active on both Twitter and Facebook.
Idris has been using social media to promote his ethnic group and change the perceptions Ghanaians have formed about Fulanis.
"I am using social media network to help other Fulanis. The [negative] perception of Western Education is somehow coming down so I can see Fulanis in universities, in colleges… I am also trying to champion the cause of Western Education through social media."
According to him, there are many Fulanis in very respectable positions across the globe and he believes if people get to know, perhaps it may change the negative perception they have about them.
"It seems Ghanaians do not know who Funalis are. Do you know the current Nigerian President was a Fulani. Do you know that the National Chairman of PNC, Alhaji Ahmed Ramadan is a Fulani. The CAF President is a Fulani. Alikote Dangote is a Funali, Akon was a Fulani.
"We are in 20 countries from West, East Central and North, we are numbering about 50 million so Ghanaians have to learn who Funalis are so they can invest in them."
The job of a Funlani Herdsman
Asked why he sends the cattle to graze at midnight he stated that "going in the midnight is better than going in the day. If you go in the midnight, you end up having healthier cows."
The cows have in some instances encountered several attacks from wild animals including snakes,etc but these challenges do not deter Idris from pursuing his career.
" We are use to attacks from snacks, tigers, lions. etc. We encounter so many challenges. We encounter attacks from snakes, and some die in the process."
–
By: Marian Efe Ansah/citifmonline.com/Ghana