The National Leader of FULANI Pastoralists World Wide Alh Dr Bello Bodejo Wishing the entire Muslims ummah all over the world a peaceful and Joyous Maulud Nabiyyi Celebration.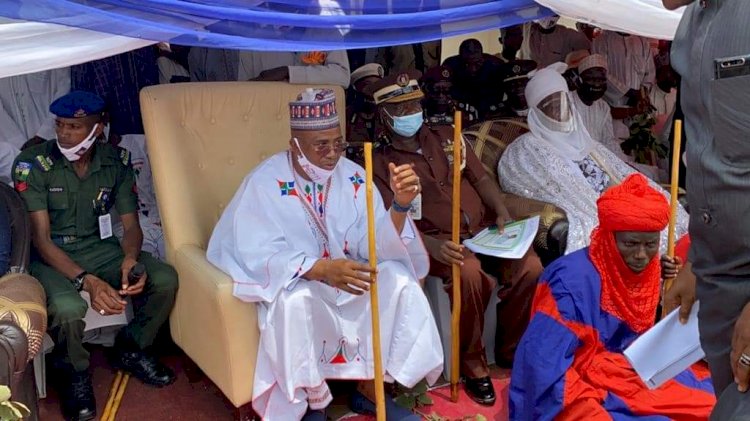 It's the celebration of Eid-el Maulud! A day that commemorates the birth of Our Beloved Prophet Muhammad (Peace Be Upon Him).
It is the Time To Remember To Celebrate and To be Proud.
Wish You and Your Family Many Joyous Moments on Maulud al-Nabiyi and May Prophet's Teachings Guide us Always.
Congratulations on Welcoming the Birthday of the Greatest Prophet Muhammad (peace and blessings of Allah be upon him).
Hopefully we are always on the right path, which is the path that is blessed by Allah.
Hope Maulud al-Nabiyi brings you the gift of happiness and blessings today and always!.
Peace be upon our beloved prophet Muhammad (S.A.W)
Attend as many Maulud gatherings as you can and learn about the beauty, character, kindness, compassion and exalted traits and habits of our Beloved Prophet S.A.W.
May Allah shower all of us with his blessings and love on the auspicious occasion of Maulud Al Nabiyyi to make it a beautiful life for us.
May The magic Of This Eid-e-Maulud-un-Nabiyi Bring Lots Of Happiness In our Life May you Celebrate It With All your Close Friends & Family & May your Heart be Filled With Love of Muhammad (PBUH) and joy.
Happy Maulud Nabiyyi Celebration from all of us at the MIYETTI ALLAH KAUTAL HORE SOCIOCULTURAL ASSOCIATION National Headquarters under the Distinguish Leadership of Alh Dr Abdullahi Bello Bodejo.