The Gambia: Women gardeners cried as Chinese firm fight to acquire their lands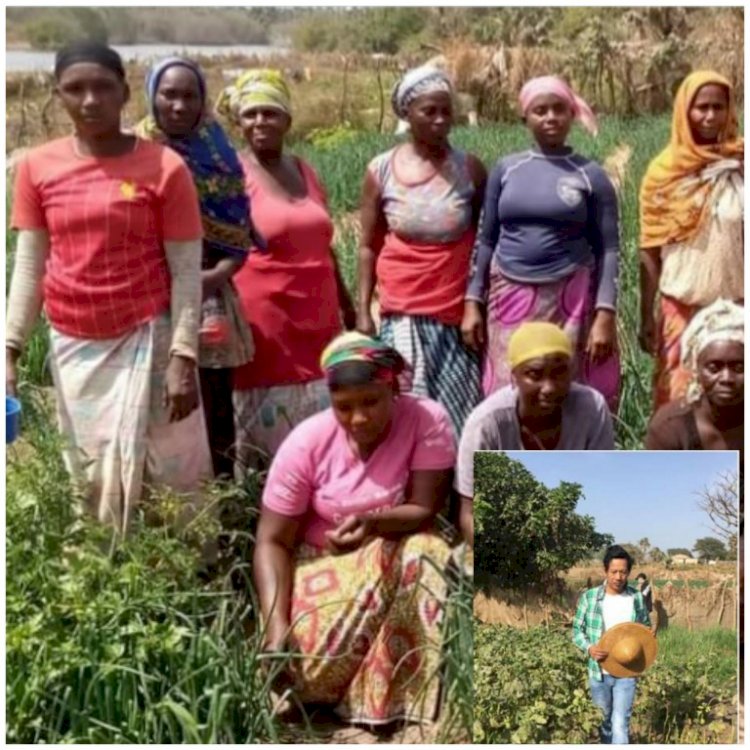 Chinese owners of Golden Lead Fishmeal Factory, a company known for its disregard for environmental safety are caught in a stern case of grabbing land from Women gardeners in The Gambia, West-Africa. Golden Lead Fishmeal Factory, intends to expand its factory notorious for poisoning several aquatic reserves in The Gambia.
Golden Lead is one of three Chinese-owned fishmeal plants operating along the coastline of the Gambia. Two others – the JXYG factory and Nassim Fishmeal Company all situated in Southern part of, The Gambia. They have both being under intense criticism for their utter disregard to safe and friendly environmental industrial operation especially on their waste disposal methods
The Chinese company is seeking to expand its operations by acquiring more lands by any means possible. According to the residents, the company is conniving with some unscrupulous authorities to achieve their aims of taking over their lands. The garden, which is used by more than fifty women, has been in existence for close to 20 years.
The women gardeners, on Wednesday, broke into tears after receiving the devastating news that they should vacate their only horticultural garden because the land ownership has allegedly been transferred to the Chinese company, Golden Lead. The weeping women have called on the government and all other authorities to intervene, to save them from losing their only source of survival.
No reaction from the government has been made public so far. Residents in the area are infuriated by the incessant encroachment on the garden of the women, which serves as a primary source of livelihood for most of the women vegetable growers.
The activities of the Chinese own Company, environmentalists and scientist advocates warned, are wreaking havoc on the environment, local employment, food security, and the tourism economy in The Gambia.
The activities of the fishmeal factories along the coastlines of the Gambia, coupled with the constant release of chemicals with stinky odor have created a very unfriendly environment for residents in that area.
"We will never resolve this Chinese exploitation of our resources, our people, and our environment through a corrupt judiciary or flawed passing of political resolutions, smiling and making good speeches. No!", Prince Ibrahim, a community leader wrote.
Amid claims and counterclaims as to how the Chinese came to claim proprietorship of the said land, youth activists across the country have vowed not to allow the Chinese to encroach on the women's garden. Many in The Gambia continue to fault the Central Government, for its suspicious silence over the activities of the Chinese in the country, especially in the fishing and mining sector.
This medium will continue to monitor the development