Sultan Withdraws From Upcoming Religious Debate In Kano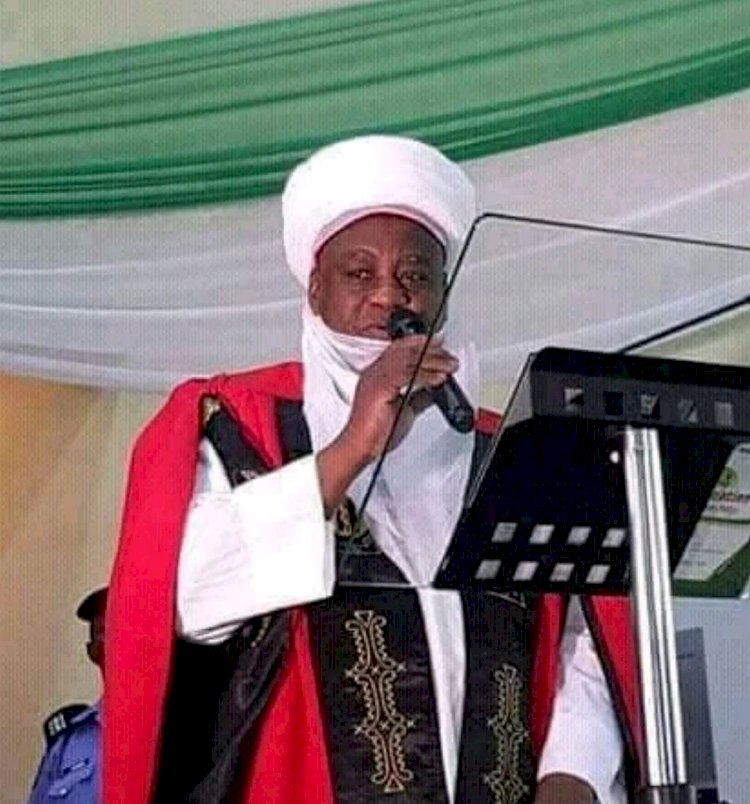 The Sultan of Sokoto and president of the supreme council of Islamic affairs, His Imperial Majesty Alhaji Muhammad Sa'ad Abubakar has released a statement informing the government of Kano and the general public that he withdraw from supervising the upcoming religious debate between Sheikh Abduljabbar Kabara and other islamic scholars. In his statement, the Sultan said that "Abudljabbarr did not deserve to be debated with, so I withdrew from the controversial committee", says Sultan.
If you can remember, the Kano state Government under the chairmanship of the Commissioner for Religious Affairs, Kano State, Dr. Baba Tahar, has announced the appointment of Sultan of Sokoto, Alh Sa'adu Abubakar as chairman of the debate committee. The committee is scheduled to convene on Sunday 7-3-2021, with the announcement yesterday evening by the Secretary of Jama'atu Nasril Islam that the Sultan and all members of the group will not take part in the talks with the government.
The statement called on the Kano State governor to change his mind on the planned session citing that Sheikh Abduljabbar should not be given such a reprimand, following his accusations against Tunziri.
As is well known, it was after a complaint lodged by the Kano State Ulama Council against Sheikh Abduljabbar that the state government suspended him from presenting his teachings and closed his mosque. Sheikh Abduljabbar appealed to the governor to allow him to defend himself by calling on the state governor to join the clerics who had lodged the complaint against him to substantiate their allegations.
This is why the state government is optimistic and has set up a committee to convene this session to ascertain the truth of the matter among Kano State clerics who claim that Mal Abduljabbar insulted the Prophet and his companions.