Salif Sadio reportedly fled to Gambia as Senegalese troops bore down on his bunker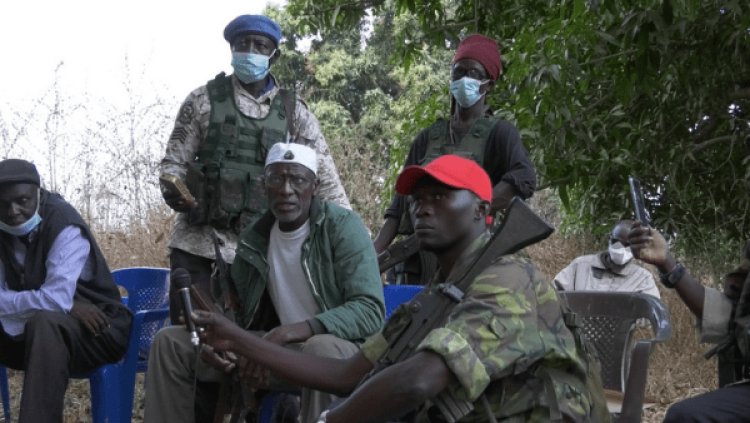 Senegalese media reported on Friday rebel leader Salif Sadio fled to The Gambia as Senegalese soldiers bore down on him near the Gambian border.
The Witness reported the MFDC leader had his base shelled by Senegalese forces and he fled his bunker as ground troops advanced on it quoting locals.
The Senegalese military earlier this month began a large-scale operation in northern Sindian near the Gambian border – an operation that came on the back of the ambush and consequent killing of four Senegalese soldiers and the capture of seven others by the rebels.
The rebel leader reportedly fled on a motorbike along with his wife, The Witness quoted villagers.
The Senegalese military reportedly discovered various items such as cooking pots, kitchen utensils, bags of rice, mortars, rocket launchers, rusty rifles, stolen cars, ammunition, bags of Indian hemp, broken down motorcycles, bicycles, mattresses and solar panels.