OPINION: Between Bello El-Rufai and Malam Sama'ila Suleiman, By Jabir T. Usman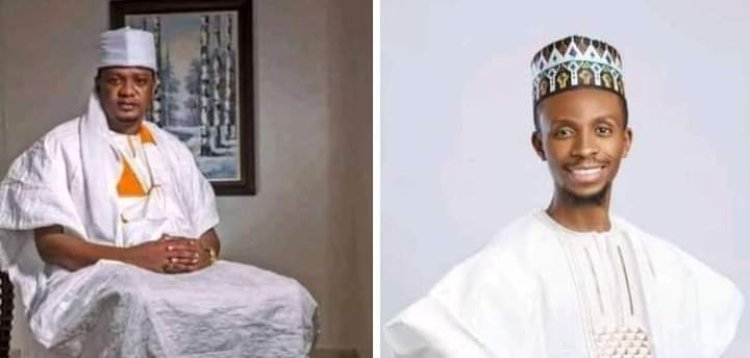 There is no moral justification to me, curiously wanting to know the track record, and achievements of Bello El-Rufai, if he hadn't insinuated interest to vie for a political office. Even though, he didn't make his formal declaration.
Someone accused me for interloping into the political terrain of Kaduna North local government, the Constituency of Bello El-Rufai. And i also challenged him, asking him that does he ever seek for a clarification why Hon Muktar Monrovia; the Member representing Kaduna South Federal Constituency appointed "Bashir El-Rufai, the younger brother of Bello El-Rufai as his Media Aide? He couldn't give the answer, he ends up digressing from the topic.
It's apparent fact, Bashir El-Rufai isn't from Kaduna South local government, but one of his brother's E-supporter who knew that, was challenging me that i was meddling into other's polity. I was so much baffled.
But, it's therefore important people to know that, leadership isn't a child's play. And some of the ways to identify a good leader is through the track records of proposed candidate, his legacies and accomplishment, community engagements and services, public discussion of policies and programmes before implementation.
But which of the above-mentioned criterias has Bello El-Rufai meets? This is the simple answer i am anxious to know, which is the genesis of my enmity with most of his E-minions. Despite the fact, it's for the benefit of his constituents to know who are they going to vote as a leader.
That's why, " Friedrich Nietzsche" says: Sometimes people don't want to hear the truth because they don't want their illusions destroyed.
There is no basis of comparison between Malam Sama'ila Suleiman (Dujiman Zazzau) and Bello El-Rufai, because in his two term in office, as the member representing Kaduna North Federal Constituency, (Dujiman Zazzau) has secured employment for hundred of people irrespective of political affiliation.
He always give a sense of belonging to the commoners in his constituency. Apart from job opportunity which people immensely benefited through his facilitation, he is well known in terms of providing social amenities and infrastructure to his constituents.
Even when he served as the chairman of Kaduna North local government council, his stewardship and good legacies as the local government chairman is what earned him the mandate of the Kaduna North people and elected him as their member House of Representatives.
On a final note, i am only challenging Bello El-Rufai's E-minions those who are campaigning and promoting him on social network, henceforth; to start telling people what are his achievements and legacies as a political office holder. Because they are telling us that he is capable to hold a political office via the People's mandate.
KADUNA POLITICAL AFFAIRS